It's National Michigan Day!
January 16, 2023
You may be aware that Michigan's birthday is coming up. January 26 marks our state's 186th anniversary, which is pretty impressive. However, did you know there's another day dedicated to The Mitten State?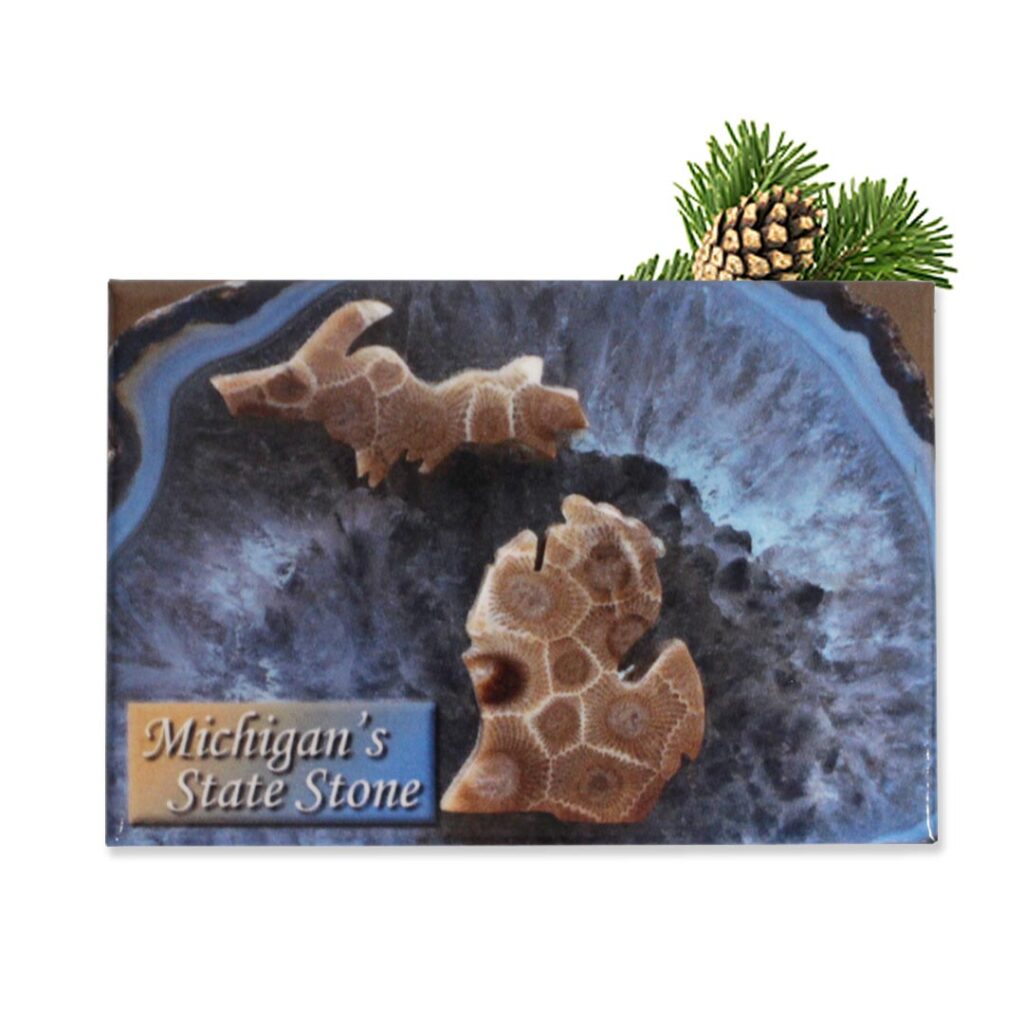 Since 2017, the National Day Calendar has celebrated each state in the order in which it entered the union, and January 18th is National Michigan Day! So, in honor of the occasion, we decided to pull together some fun Michigan facts–some you may be familiar with, and others may be brand new to you!
Michigan is the only state spread across an upper and lower peninsula.
Michigan has 60,000 ponds and inland lakes.
The name "Michigan" is a French variant of the Ojibwe word "mishigami," which means large water or lake.
Michigan is the 11th largest state by area.
The Mackinac Bridge is the third-longest suspension bridge in the world (26,372 feet).
Michigan is known for its automotive industry, Motown, and of course, the Great Lakes.
Thanks to Michigan's "handy" shape, home-grown Michiganders can easily point to where they're from.
Michigan became a state in 1837.
Now, aside from each state being acknowledged with its special day every year, each piece of land has its own symbols it's known for, including birds, flowers, stones, etc. And being no exception, Michigan and its inhabitants love to creatively and proudly promote their unique menagerie of symbols. Even here at Grandpa Shorter's Gifts, we love showing off items that let visitors know why Michigan is so unique and, let's face it, cool.
Probably the most recognizable – symbol is the Petoskey Stone. In 1965, the hexagonaira percarinata was named the State Stone of Michigan, turning those fossilized bits of coral forever into much sought-after treasures and keepsakes. The beaches and shores of Petoskey are filled with these stones (surprising, no?), and so are the local shops. From stickers and jewelry to keychains and wine stoppers, Petoskey Stones are a very popular motif – next time you're in the store see how many different items featuring Petoskey Stones can you count! Online, we even have an entire category dedicated to the Petoskey Stone!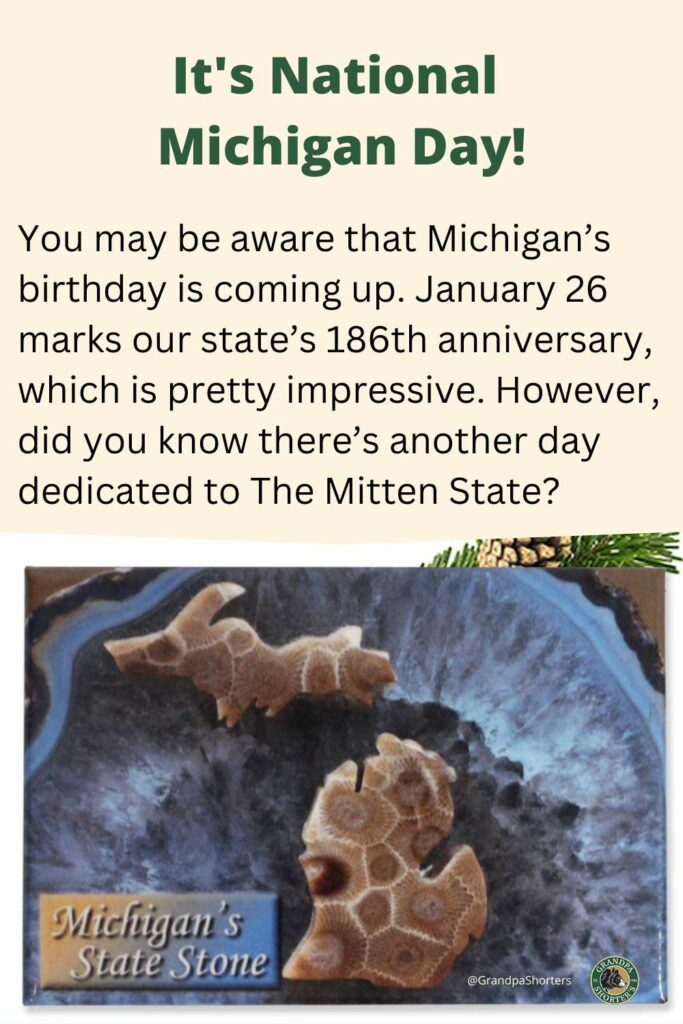 The American Robin, best-known and best-loved of all the birds in the state of Michigan, is another adored symbol and a sigil of spring. With us approaching the deepest part of winter, some may already be dreaming of the robin's return! But, in the meantime, you can snag some fun birdseed treats for our winged friends who stay here year-round, like the Northern Cardinal and the Blue Jay.
The Great Lakes State is also home to a litany of beautiful and diverse wildflowers – Pitcher Plants, Trilliums, Prairie Smoke, and the State Wildflower, the Dwarf Iris. To enjoy the aroma of wildflowers during our current season, take a whiff of our Wildflowers Soy Candle – it'll help carry you over until the ground thaws and new life springs forth!
Us Michiganders love paying homage to our home by featuring the things that make this state truly one-of-a-kind – from flora and fauna to minerals and stones! We love Michigan so much that we've created a Michigander Basket with Michigan-made candies and sweets and a Michigan mug!
Each of the 50 states possesses features, terrain, inhabitants, and native plants that make it special. We just happen to be superbly fortunate to live in a mitten-shaped state, surrounded by gorgeous fresh-water lakes, that experiences all four seasons (even if one is a bit longer than all the rest – ahem, winter.)
And since the French indirectly named Michigan, join us in saying "Santé!" to our state on January 18th's National Michigan Day!