Michigan made chips
March 4, 2019
Next time you take a trip to the grocery store try one of the several Michigan made chip options available. Turns out there are plenty of good chip options from Michigan companies.
Looking for a great tortilla chip for your homemade nachos? La Fiesta, which is made in Ludington or Garden Fresh, made in Ferndale, are both a great choice.
There are plenty of other good chip products made in Michigan too.
Potato chip connoisseurs can find an array of Michigan-made treats and don't have to go far. The Great Lakes Chip Company, out of Traverse City makes a great potato chip. Try the barbecue or sea salt pepper and onion. They are both a great selection for right-out-of-the-bag munching. The kettle-cooked original, with skin on, is another great selection and heart enough to take on any of your favorite dips.
For the more traditionally minded snack fan, try Better Made chips, made in Detroit since 1930. The iconic yellow bags are instantly recognizable on store shelves.
Another recognizable chip maker in the region is Uncle Ray's, also made in Detroit since 1965. Uncle Ray's offers a variety of flavors, ranging from BBQ to red hot, maple bacon, original and other great flavors.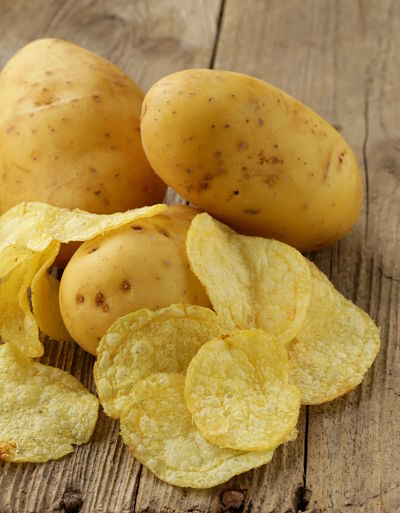 Another great Michigan made chip option is the kettle-cooked chip, made from Downey's Potatoe Chip. They are located in Watford Michigan and have been producing chips since 1984.
It is no mystery why Michigan generates good chips. According to the Michigan Department of Agriculture, potatoes are the state's leading produce commodity, generating nearly $180 million in sales annually.  The state is also the nation's leading producer of chip potatoes.
One of the secrets behind producing all of our Northern Michigan potatoes is Kitchen Farms. Kitchen Farms covers nearly 5,000 acres of potato fields in the Elmira and Alba area, producing plenty of good chip potatoes, and other tasty varieties.
Corn is also royalty in Michigan, with 2.4 million acres of fields across the state, accounting for more acreage than any other crop. Most Michigan corn makes its way out of state, but there is still plenty for good tortilla chip production.

Whether you are looking for a good tortilla chips to compliment your salsas, dips, or nachos or maybe you just want a good potato chips for picnicking or snacking, there are plenty of good Michigan made chips to choose from.