Michigan Maple Syrup
March 25, 2021
Okay, so the jury might still be out on the question of waffles versus pancakes (waffles), but regardless of where you fall on this question, there is no disputing that pure Michigan maple syrup makes all your breakfast treats taste better.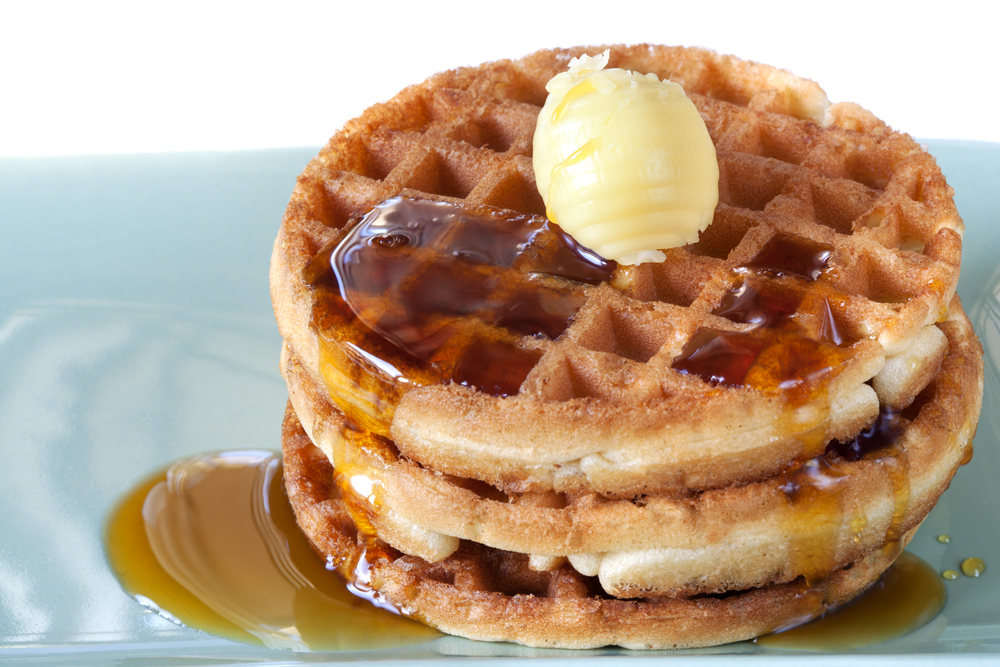 With the warming days of spring at hand, the sap is beginning to run. Syrup makers are hard at work turning that sap from their sugar maple trees into liquid treasure.
Michigan ranks fifth in maple syrup production, turning out approximately 90,000 gallons a year. Vermont is the top U.S producer, pumping out almost 900,000 gallons. Quebec is the top North American producer, dwarfing even Vermont, producing almost 8 million gallons of syrup. Adding an additional perspective, it's useful to know that one gallon of syrup requires 40 gallons of sap.
The Michigan Maple Syrup Association estimates there are 500 maple syrup producers in the state, though that number grows to over 2,000 when a hobby or home producer is included. The industry estimates maple syrup adds more than $2.5 million to the state's economy annually.
According to Commercial Maple Syrup Producers of Michigan, the state also has the potential to overtake Vermont or Quebec in production. Michigan has more potential maple syrup taps than any other state or province, as well as more than three times the number of sugar maple trees than either of the other top producers.
Maple syrup season begins in February and runs through April, with cold nights and warm days the best combination for moving the sap. A tree should be 40 years old and have a diameter of at least 10 inches before it is ready to tap.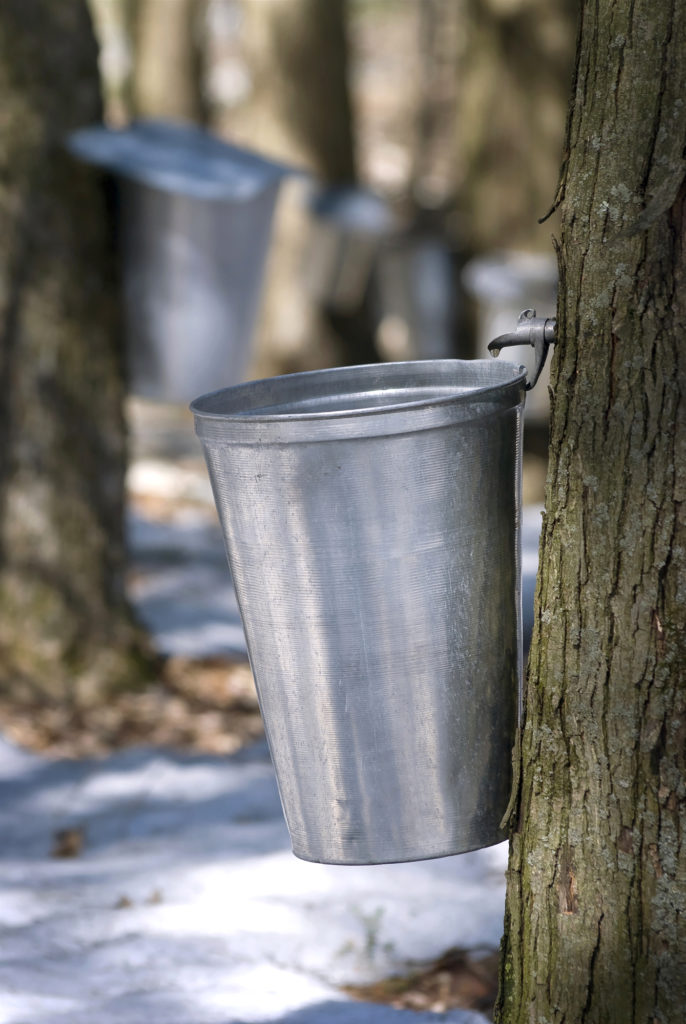 Once the sap is ready, maple syrup producers boil the sap to 219 degrees Fahrenheit, which removes the water and concentrates the sugars. Luckily, for anyone counting calories, pure maple syrup contains about 50 calories per tablespoon and is fat-free.
Locally, some of the best maple syrup is available at Currey Farms in Charlevoix, or from Korthase Brothers in Boyne City, where Randy, Bruce, Brian, and the rest of the Korthase crew continue the tradition started by their great uncle Henry more than a century ago.
Another local notable producer is Petoskey's Maple Moon Sugarbush and Winery, taking the title of "America's First Maple Winery," with maple syrup added after fermentation for a truly one of a kind taste.
Whether you lean toward pancakes or waffles in the morning, the best way to top either is with some pure Michigan maple syrup.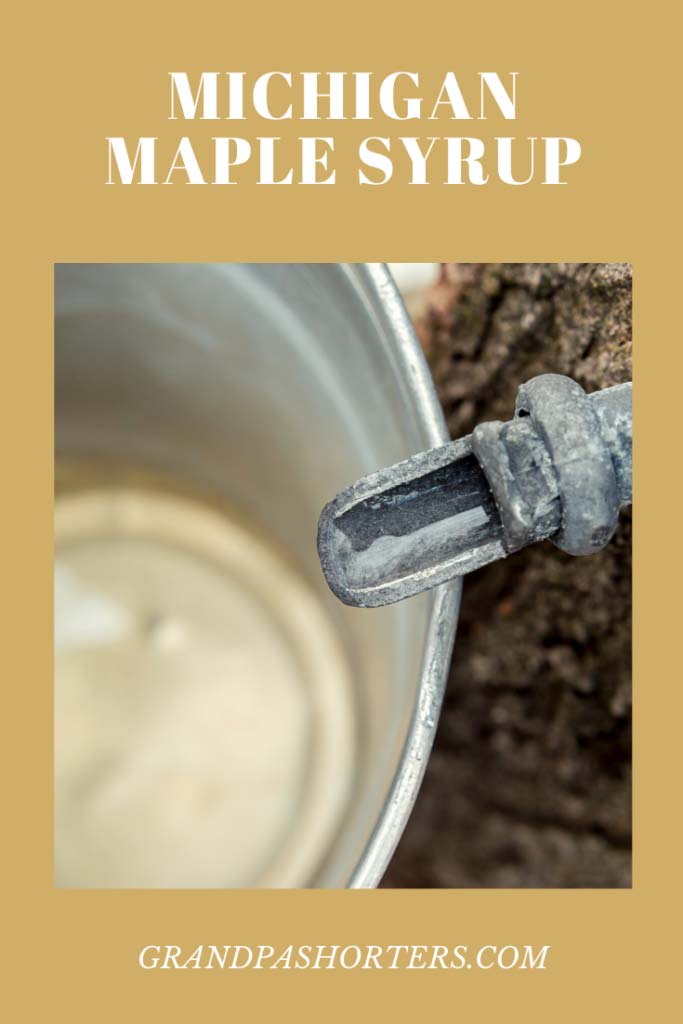 Shop Petoskey Stone Gifts: