Michigan T-Shirts Worth Buying
November 14, 2016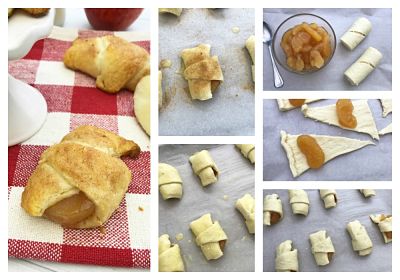 The holiday season is almost upon us! Can you believe it? Almost all the leaves have fallen and the trees are bare but the weather has been absolutely gorgeous the last couple of days. Looking ahead at this weeks forecast, it will be unseasonably warm this week and I am OK with that. If you've been thinking of planning a quick getaway up north, the next week or two will be perfect here in Petoskey!
With it already being November, I've started thinking Christmas. I've already caught myself thinking 'how is it time to holiday shop already?!' But, I digress. I've even purchased one 'Santa' toy that is on the HOT holiday toy list. My girls hadn't asked for it yet but I figure they would and guess what, the next day, they did!! Phew! Score one for Santa.
Thinking for the adults on my list I've been eyeing up Michigan t-shirts at Grandpa Shorter's. Every week I go in store to take photos for the fabulous products you see online here on the Grandpa Shorter's website and I always take a minute to stop by the t-shirts. State themed tee's are all the rage right now. They are cute, comfy and make the perfect gift even for your hard to shop for friends or relatives.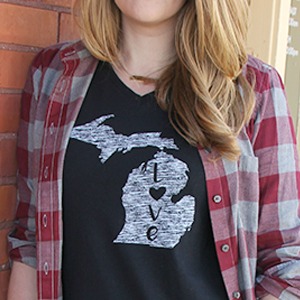 Michigan shirts worth buying
#1. Michigan Heart T-Shirt – Created, designed and made in Michigan. This Michigan Heart t-shirt is perfect for year round. My husband is a yooper and I'm also from Northern Michigan. My heart will always be here in Michigan!
#2. Michigan Love Tee – I LOVE this t-shirt. Every girl loves her graphic tees, especially this one that shows her love for her home state.
#3. Petoskey Michigan Sweatshirt – I have a confession. My mother-in-law collects sweatshirts from everywhere she travels too. She does not have a Petoskey Michigan sweatshirt yet! This sweatshirt is perfect for her to add to her collection. It's warm, comfy and stylish!
#4. Petoskey Michigan Youth T-Shirt – Adults aren't the only ones that get all the cool graphic tees. The Petoskey Youth Tees come in sizes specifically for the little ones in your family. My kids love graphic tee's and they are perfect for everyday wear and lounging around!
#5. Michigan Local Tee – This t-shirt is another favorite. Born and raised here in Michigan I love supporting local and this tee shows it! This tee is also unisex and perfect for both men and women.
#6. Great Lakes Henley Tee – Perfect for the guy in your life. Comfy, cozy and comes in a variety sizes.
Do you have a favorite Michigan tee? Please leave a comment below!