Northern Michigan New Year's Eve Activities
December 24, 2018
It's hard to believe we are already at the end of 2018. I swear the older I get, the quicker time flies by. I feel like summer and fall were just yesterday. I'm not even sure if I'm ready for the new year but I guess I'll just have to make the best of it! For most of us the new year often means a new you and more often then not making resolutions. I love the idea of resolutions but to be honest I've never great at keeping them. I simply try to live my best life.
Prior to making those resolutions New Year's is often celebrated with friends and family. Here in the Petoskey area you can kick off the new year with a multitude of events from family friendly to adults-only.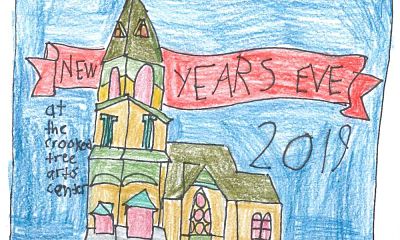 (Photo Courtesy of Crooked Tree Arts Center)
Petoskey Area New Years Eve Celebrations
New Year's Crooked Tree Arts Center and Petoskey Public Library – December 31st, 5-9pm.
Enjoy Live Music, Magic Shows, Dance Workshops, Pottery Workshops, Face Painting, Karaoke, Confetti Room, Arts & Crafts, Light-Up Art, Installation, Food & Refreshments and a 'Midnight at 9' Ball Drop! Admission is $10 for adults and $5 for students. For more information head to the Crooked Tree website.
This event is family friendly and fun for kids of all ages! There are also events at the Petoskey Library during the festivities.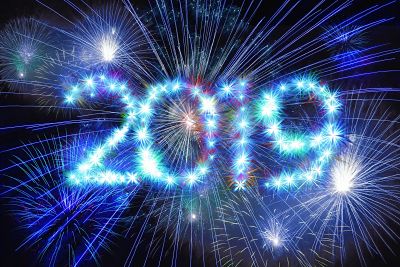 Looking for more adult friendly festivities this New Year's? We have you covered! 
Beards Brewery – December 31st, starting at 9pm ring in the New Year at Beards Brewery listening to The Rattlers. Admission is $20 and tickets can be purchased online or at the door.
Ozone New Year's Eve Party at the Odawa Casino – December 31st, starting at 8pm and going until 4am. $20 admission at the door and a champagne toast at midnight.
Boyne Highlands New Year's Eve Celebration – With events happening on day on December 31st, there is something for everyone to do whether it's skiing, snow boarding or trail rides you're day will be packed from start to finish.
Boyne Mountain New Year's Eve Celebration – Similar to Boyne Highlands, the Mountain's festivities run throughout December 31st. Start your evening at Avalanche Bay from 4-9pm with a special splash package. Continue the evening with a Children's Celebration & Pizza party, Family Dance Party and more!
Wine Guys New Year's Eve – Love City Park Grill and Palette Bistro? Both restaurants will have a New Year's dinner celebration, each with a unique holiday dinner menu and Jakey Thomas and the Distant Stars starting at 10pm at City Park Grill.
*Need a ride home on New Year's Eve? Stay safe and utilize a local taxi service! I've also seen signs locally for Lyft! Stay safe this New Year's Eve!