Patriotic Fruit Pizza Dessert Recipe
June 21, 2021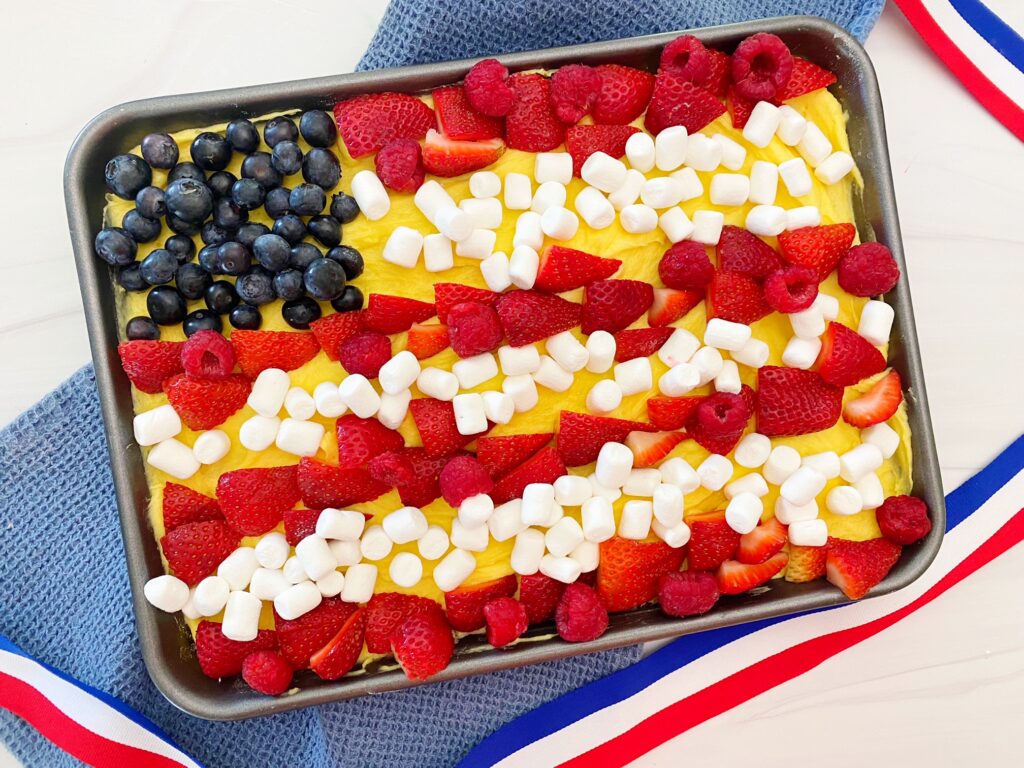 We love fruit, pizza, and the Fourth of July. To combine our love for these three things, we're sharing an easy-to-make festive dessert for any patriotic holiday. This delicious red, white, and blue flag fruit pizza will be a hit with kids of all ages. (Don't be surprised if dad goes back for seconds!)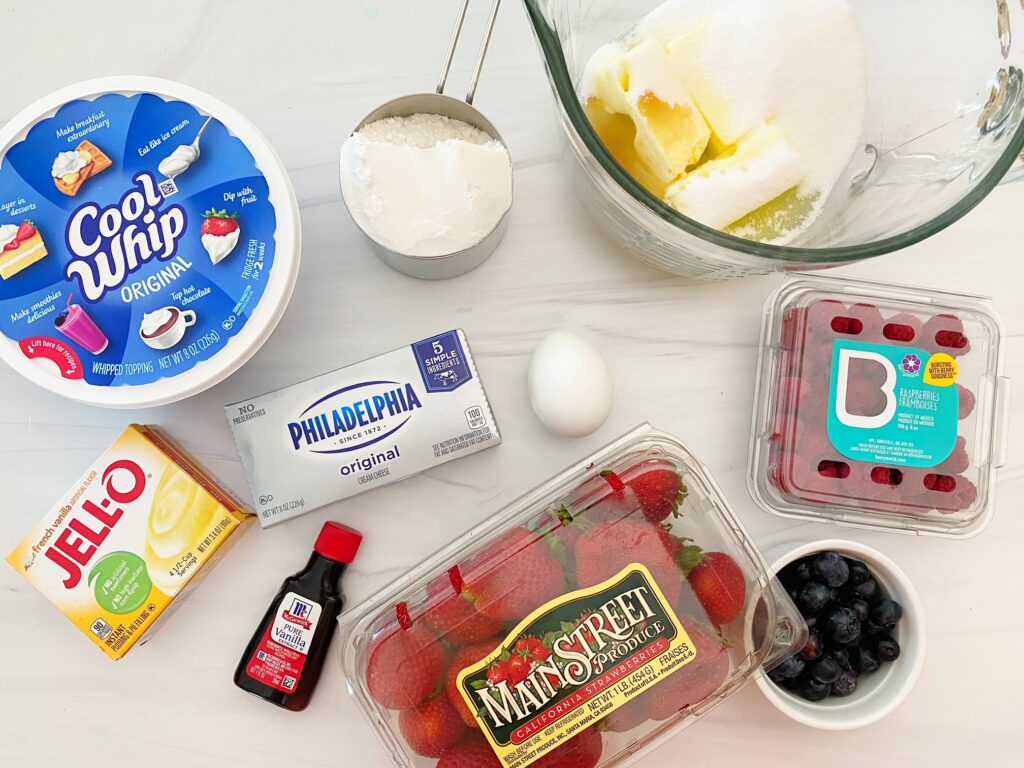 COOKIE INGREDIENTS:
2 cups flour
2/3 cup granulated sugar
2/3 cup butter, softened
1 tablespoon vanilla
1 large egg
FROSTING INGREDIENTS:
1 block cream cheese, softened
3.4 oz instant French vanilla pudding mix
16 oz cool whip topping
1 teaspoon vanilla extract
TOPPING INGREDIENTS:
16 oz strawberries
1 pint raspberries
1 pint blueberries
2 cups miniature marshmallows
ITEMS NEEDED:
2 large mixing bowls
Spatula
13×9" baking pan
Mixer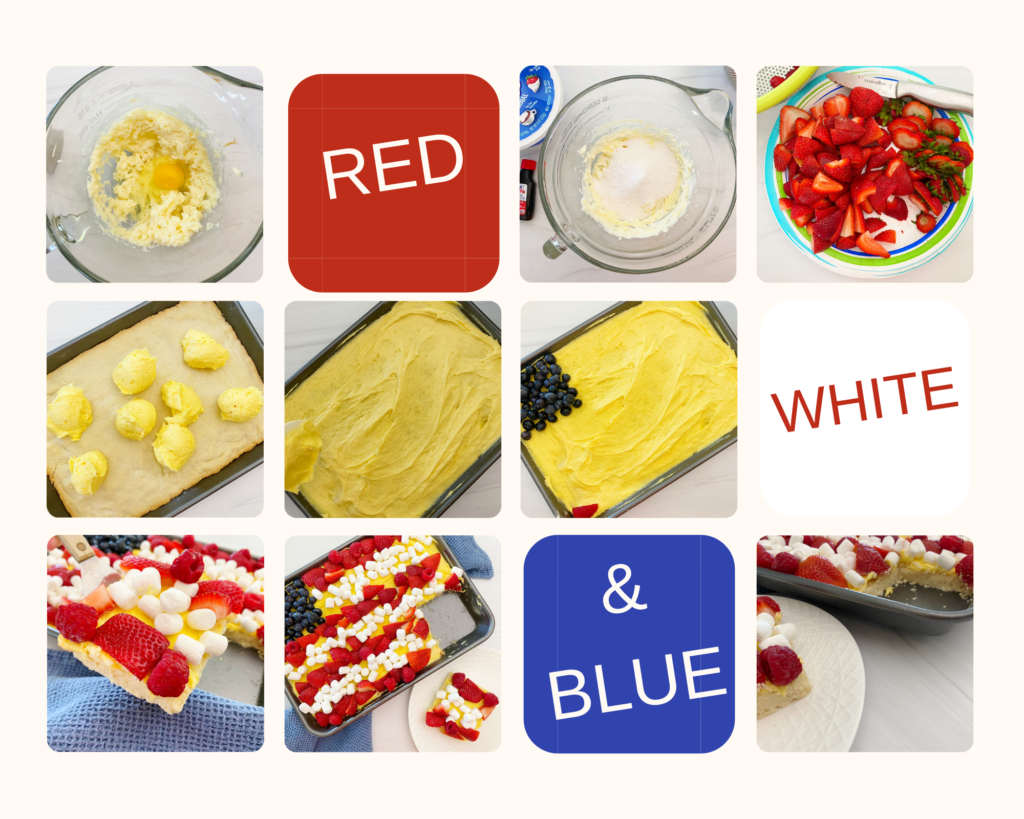 DIRECTIONS:
1. Preheat your oven to 325 degrees and lightly flour a baking pan.
2. In a large mixing bowl, combine the sugar, softened butter, and vanilla and mix using a hand or stand mixer.
3. Lightly mix in 1 egg.
4. Mix in the flour 1 cup at a time. The dough will be crumbly but keep mixing, it will come together.
5. Press the dough evenly into the floured baking pan and bake for 25 minutes. The cookie edges should be lightly browned and the cookie itself will be light.
6. Let the cookie cool.
7. Whip the cream cheese, then mix in the cool whip, vanilla, and jello.
8. Frost the cookie with a spatula.
9. Wash the fruits and cut the strawberries into quarters.
10. Place the blueberries into a square in the top left corner of the fruit pizza.
11. Place the strawberries into the fruit pizza in rows to look like stripes.
12. Fill in the remaining rows with miniature marshmallows, cut, and enjoy!