Petoskey Downtown Holiday Open House 2017
November 20, 2017
The snow is officially here and Thanksgiving is already this week. Next Saturday is Petoskey's Downtown Holiday Parade and the kids buffet (my favorite!!) at the Noggin Room. My kids are excited that they only have 1 and 1/2 days of school this week. I'm not thrilled but it's the holidays, right? Working from home definitely has it perks but the kids being home from school isn't one of them.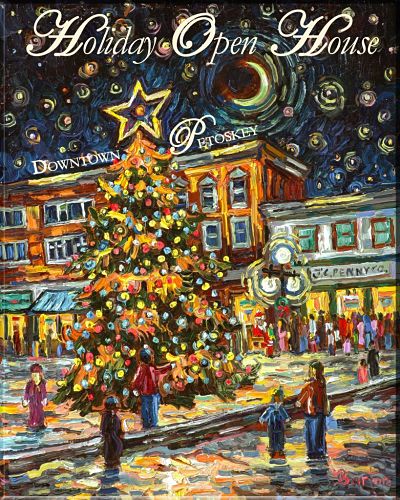 Friday, December 1st is Petoskey's Downtown Holiday Open House. For those of you not familiar with Petoskey's downtown open house, please keep reading. It's a fun filled, community oriented evening where our local downtown business's, including Grandpa Shorter's take part in all the fun. Many local business's open their doors during the event and offer cocktails (yes, alcohol!), snacks and even discounts!
Local community groups such as the Petoskey Steel Drum Band, Petoskey Public Safety and Emmett EMS offer music, firetruck truck and ambulance tours as well as free soup for community members strolling the streets. It's a great time to get out of the house and see what downtown Petoskey is all about.
During the fun filled evening, the downtown closes down E. Lake Street, Howard and Mitchell Street. Area residents are able to walk around and browse local shops. Many, if not all of the downtown businesses stay open later in the evening offering in store specials, adult and kid-friendly beverages and snacks. It's a fun-filled evening for everyone of all ages. If you're not in the market for shopping that evening it's always fun to just browse and window shop the local businesses. Many merchants, including Grandpa Shorter's, put a lot of pride into decorating their storefronts for the holidays. It's fun to check out every business and see what they have to offer!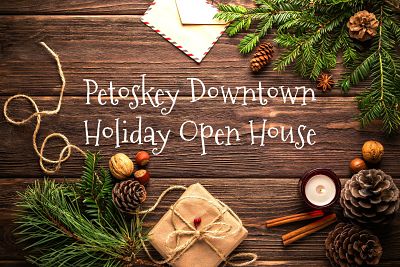 Petoskey's annual Holiday Open House is a holiday tradition and has something for everyone:
Petoskey Steel Drum Band
Visit with Santa
Ambulance & firetruck tours
Instore discounts and specials
Grandpa Shorter's offers FREE gift wrap for all in-store purchases!