Petoskey Restaurant Week May 20th-27th
May 23, 2016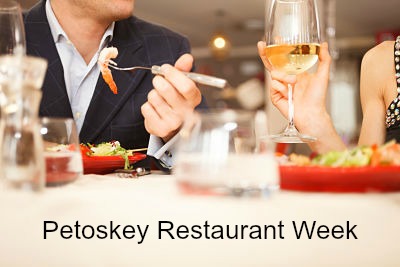 It's that time of year again here in the Petoskey, Restaurant Week! It only happens twice a year; mid fall and late spring here in Petoskey and it's an event that many Petoskey natives look forward too. If you love food and love to eat and try new fare, it's the perfect time to try some new Petoskey restaurants. Even if you love your routine and maybe only order the same thing when you go out to eat, Restaurant Week is a great time to save some $$ and get more bang for your buck!
Starting Friday May 20th and running through Friday May 27th, three course lunch specials at participating restaurants are $15. Dinner specials include three courses for $25. Some restaurants also offer 2-for-1 specials. Restaurant chefs often use Restaurant Week as a chance to be creative and create new dishes for patrons to sample so if you love trying new dishes it's a good time to taste what is out there!
Participating restaurant's in the Petoskey area:
Sage
The Side Door Saloon
Mitchell Street
Twisted Olive
Vintage
Thai Orchid
Seventeen
Roast & Toast
Mim's
Palette Bistro
Noggin Room Pub
Knot Just a Bar
City Park Grill
Palette Bistro
Which Wich
Grand Traverse Pie Company
As you can see from the list, restaurant week hosts several delicious choices ranging from simple lunch fare to high end dinner cuisine. The weather is finally warming up the last few weeks here in Northern Michigan and this week is looking to be warm and fabulous again. It's the perfect time to get out of the house with the family and try something new or meet up for lunch with a friend.
Don't live in the Petoskey area year round? Restaurant Week is a great time to spend a weekend up north, trying some cuisine and shopping our beautiful downtown Gaslight district. The weather is warm and all the stores now have their doors open welcoming the warm weather and guests. On Friday we stopped by the Crooked Tree Artisan's & Farmers Market and bought some fresh produce from Bear Creek Organic Farm as well as homemade cheese & herb bread from Anne Marie at Local Eats. And, what goes great with delicious homemade artisan bread? Oil and vinegar from Fustini's downtown on Howard Street, yum!