Petoskey Sidewalk Sales 2021: July 30-31 2021
July 27, 2021
I'm not going to lie: not having to haul stuff to the street last July was pretty blissful for me. Sidewalk Sales are a big job. A huge job. Monumental in a good year. Even harder in the middle of a pandemic and an employee shortage. We have just enough staff to run the stores and stay open evenings. There aren't extras to help with the special events. Sidewalk Sales are on the sidewalk and on the street. That means we are on the hard pavement and the hot asphalt all day. And by all day, I mean ALL day. We start the day at 6 a.m. and wrap up sometime in the evening. We are out there, pounding the pavement, all day. It's hot. It's sticky. And it's actually a lot of fun.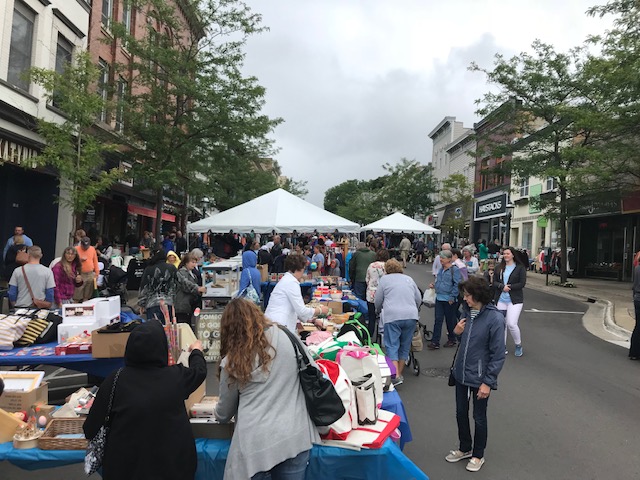 Even though it's a lot of work, it is a lively event in our town. I love seeing everyone having a good time shopping the deals, running into friends, and being out and about. And, this year, we need that more than ever. I know lots of our customers love this event and look forward to our deals every year.
Last year, instead of Sidewalk Sales, we had a parking lot party behind JW Shorter & Son Mercantile in August. It was a really nice event. We had shade, which we don't have in the front of the building, and we were able to spread out and put out display pieces, props, furniture, and lots of other goodies we normally wouldn't put out for Sidewalk Sales. It was a hit. We also sold a lot of our "sale" merchandise.
With Sidewalk Sales back in action this year, here's what to expect at our three stores:
The Katydid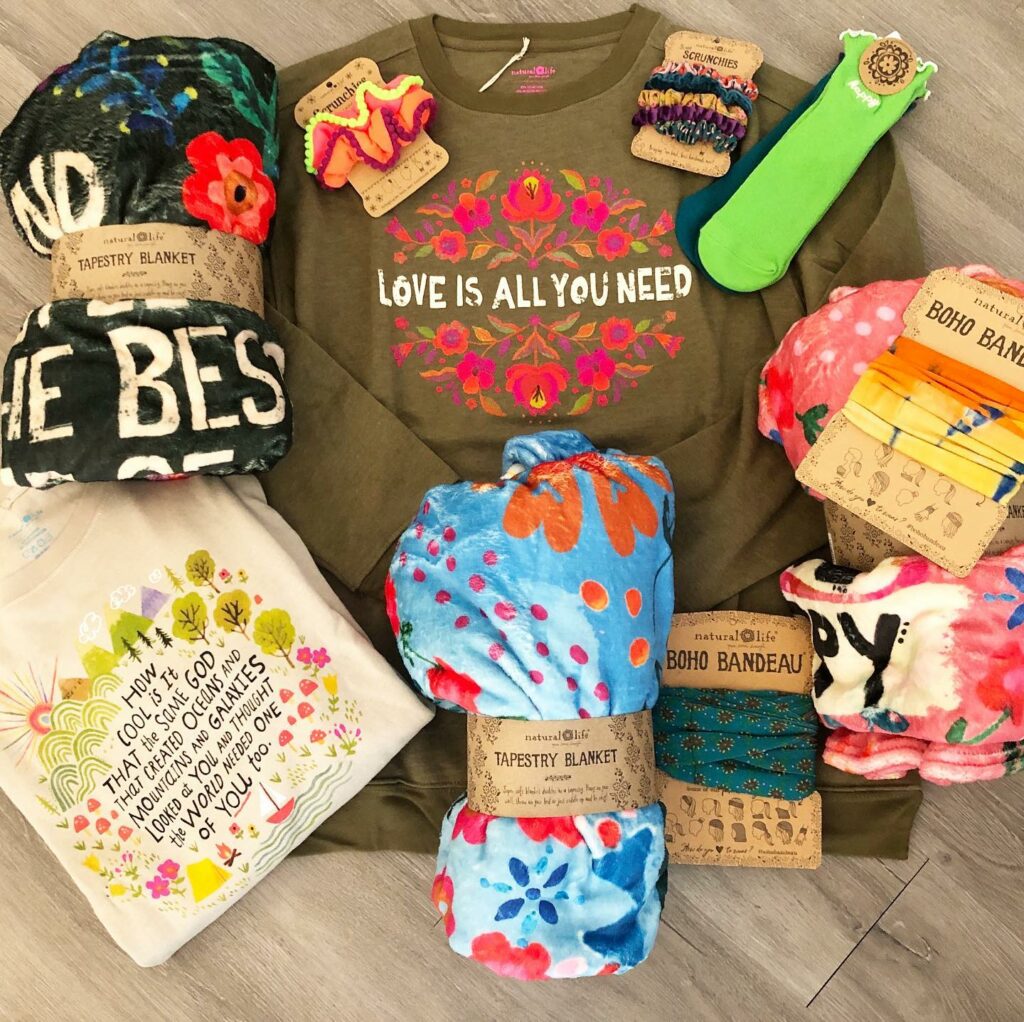 The Katydid will have an awesome selection of goods. Lots of products will be 50% off, including pottery, decorative flags, t-shirts, glasses, and other goodies. A HUGE selection of Natural Life will be on sale, up to 50% off, out in the street. T-shirts, sweatshirts, boho bandeaus, hair accessories, etc. It's going to be EPIC! If you are shopping for a tween, a teen, a girlfriend, a sister, a mother, a friend, or anyone who loves positive messages and beautiful products, then you need to stop by. Inside, puzzles will be 30% off, and there might be some other specials going on as well.
JW Shorter & Son Mercantile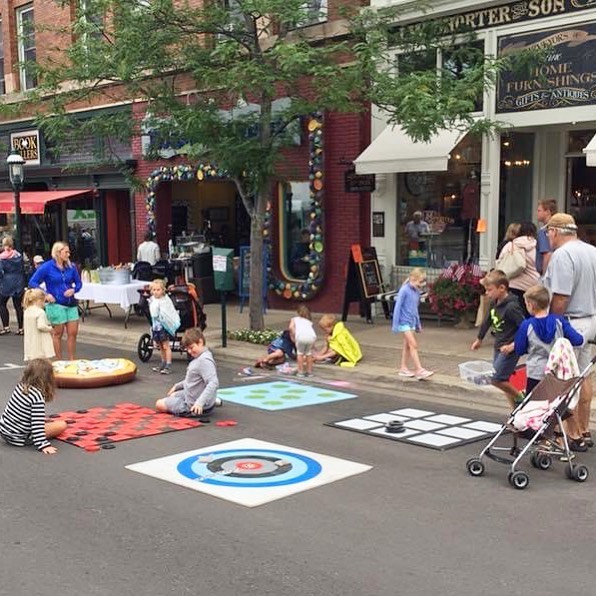 Our annual games in the street event will be happening here with extra-large games and a bucket of sidewalk chalk. New this year is Jenga. This is a great place to take a break with the kids and let them have some fun that doesn't involve hunting for the next great deal.
Inside, find a table of items at least 50% off. You never know what you are going to find here, but there's guaranteed to be great stuff for entertaining, gifting, and self-care. Bring your gift list and stock up. Our Rena products will be in there, as well as cocktail napkins, Halloween, Christmas, baby items, and so much more! There will be active workout wear on special, and select cardigans will be $19.99. We will be open Friday 8:30 a.m.-9 p.m., and Saturday 10 a.m.-9 pm
We will be closing JW Shorter & Son Mercantile at 6 p.m. on Thursday, July 29, to prepare for Friday morning.
Grandpa Shorter's Gifts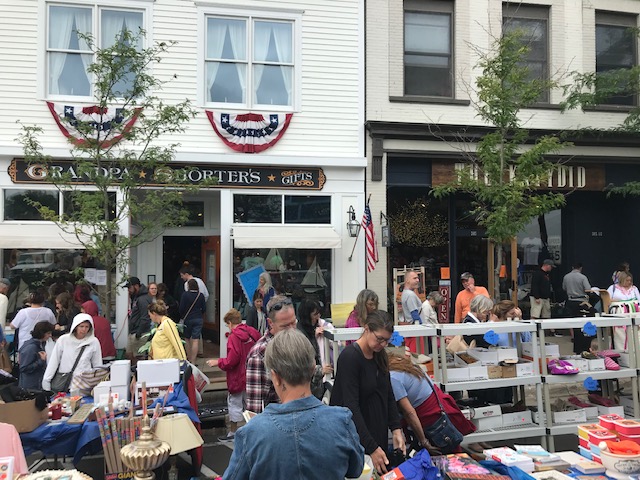 For years we have hauled out the tables, piled up the merchandise, and then watched it fly out. It takes a lot of staff to haul it up the sidewalk from the basement (that hill is exhausting to walk up over and over and over again). And then a lot of staff to organize and display it, ring it up and bag it for our guests.
This year, we are going to do things a bit differently. We don't have a lot of items to put on sale for this store this year, but we do have some great deals that will make it outside; there just won't be as much as you are used to seeing. To reduce the number of staff required to be outside, all purchases will be made inside. Talking about inside, let's talk about deals – our Star Wars Corkcicles are now $10 each, puzzles will be 30% off, sandals are 25% off, and Lake Happy goods will be 30% off.
Grab Bags – remember those as a kid? I loved that anticipation of what might be inside, and my brother and I always found at least one treasure we loved. Well, they are back for this event! We will have $5 and $10 Grab Bags available. The $5 grab bags are guaranteed to have at least $40 worth of product in them, and the $10 grab bags are guaranteed to have at least $75 or more of merchandise in them. These will be in limited supply, and when they're gone, they're gone!
We will have a shopper relief station in front of Grandpa Shorter's Gifts. A tent, some chairs, and a free bottle of water will help you refresh and recharge for more bargain shopping!
New this year will also be a hiring station with applications and on-the-spot interviews! You could go home with a bag full of sale items and a new job! If you're interested in working with us, feel free to fill out an application online today.