Petoskey Sidewalk Sales 2014
July 24, 2014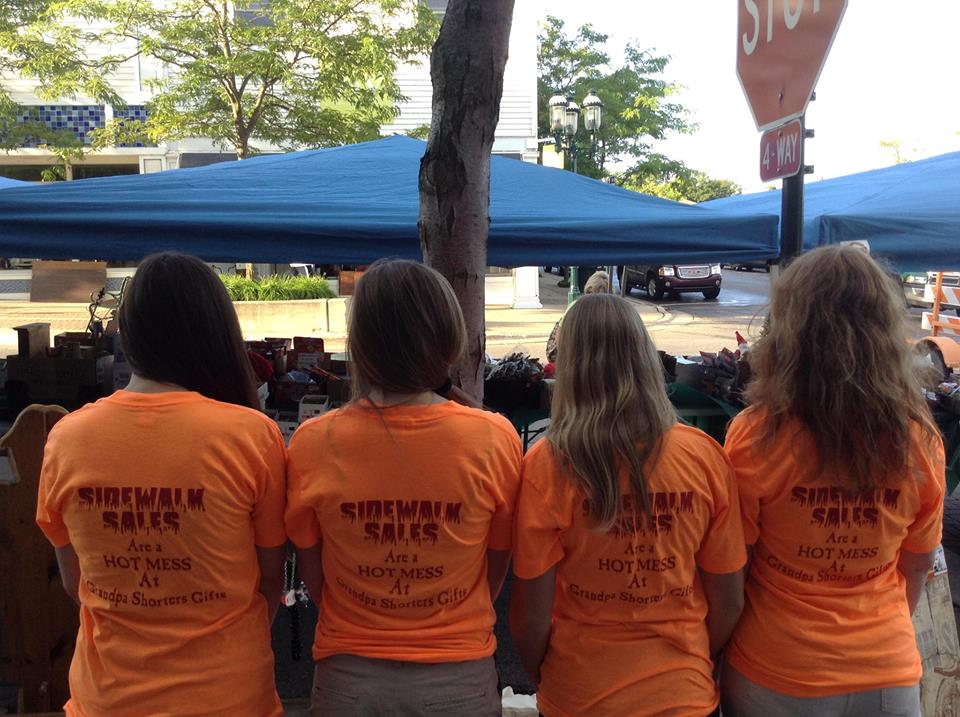 After last Saturday's Art in the Park – a wonderful, annual event in which artists of all types gather in Pennsylvania Park to showcase and sell their works – slightly disrupted downtown driving, this weekend's 49th annual Sidewalk Sales will prevent any vehicular traveling through town.  Only hearing this, Sidewalk Sales sound absolutely terrible, but, in fact, they are a shopper's dream come true.
Once every summer, the downtown portions of Mitchell Street, Howard Street, and East Lake Street are blocked off from Friday morning until Saturday evening.  The downtown stores then set out tables and tents and booths full of merchandise marked down ridiculous amounts.  We're talking garage sale prices.  Like up to 80% off! Last year, I got a super nifty purse that had old book covers used as its sides at Grandpa Shorter's as I was walking in to work.  Of course, last year's weather didn't quite live up to the "hot sun" we were expecting to accompany our "hot deals", but we, and others, moved the party inside!  This weekend, the weather looks great!
In addition to the amazing shopping, Sidewalk Sales also have musical performers and different food vendors.  On Friday, the weekly farmer's market will take place in the morning, then a Concert in the Park at noon, and a movie in the park and other Petoskey Rocks events that evening.  So, from Friday nine to nine and Saturday nine to five, downtown Petoskey will be hopping with happy shoppers.  It's a great time to be out and about with family and friends and I know for sure that I'll be spending my Friday off hitting up the great deals.