Petoskey's Downtown Trick-or-Treating Tradition
October 27, 2014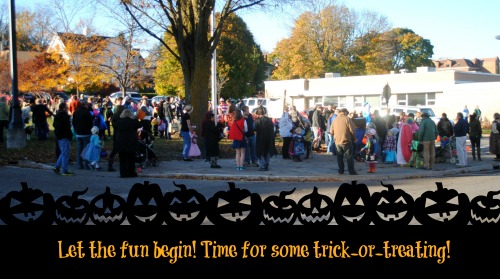 It is officially fall here in Northern Michigan. The October weather is crisp and cool in the mornings and the leaves have begun to fall. We've been able to visit several local pumpkin patches several times over the last few weeks between school field trips and family time and my kiddos have their pumpkins picked out and Halloween is only a few days away.
This past Saturday we participated in a Petoskey tradition: Downtown Trick -or -Treating, which happens every Saturday morning the Saturday before Halloween every year as long as I can remember here in Petoskey. It's a fantastic event for everyone with kids and it's FREE. Even if you don't have kiddos it's fun to see everyone all dressed up. I'm sometimes not sure who is more excited about Downtown Trick or Treating, me or my kiddos. It's one of the many fantastic benefits of small town living and it is nice to see local businesses open their doors to us for this fun event.
 This year, the festivities started with the annual Halloween parade line up at Central school on State Street. Kids and parents lined up ready to walk down Howard Street toward downtown showing off their costumes before trick or treating at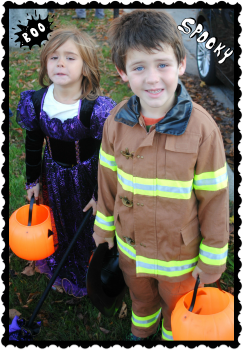 local downtown businesses, including Grandpa Shorter's.
 My children absolutely loved it and we couldn't have asked for a better day: sunny and mid 50's. Weather can be so finicky this time of year in Northern Michigan and it was absolutely gorgeous outside.
 Downtown Trick or Treating was a massive success again this year and I cannot wait for next year!
Did you attend this year or do you have a local event in your hometown like this? Share with us over on Facebook, we'd love to hear from you!