Petoskey's Winter Carnival
January 27, 2015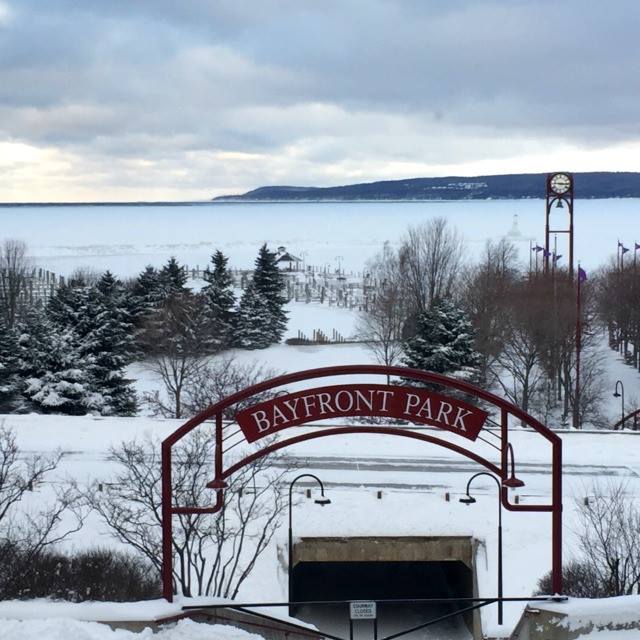 We are about halfway through winter here in beautiful Northern Michigan and there is absolutely no shortage of awesome local activities. Last week's blog post highlighted outdoor winter activities throughout Northern Michigan. This week I'm writing about Petoskey's Winter Carnival.
Starting in the late 1920's, Petoskey was well known throughout the state for it's outdoor winter activities, thus the Winter Carnival at Petoskey's Winter Sports Park was born. This year, Downtown Petoskey is teaming up with the Winter Carnival and bringing you some weekend fun that will be happening throughout Downtown Petoskey over President's Day weekend, Thursday February 12th – Sunday February 15th.
(Photo Credit: Downtown Petoskey)
Weekend Activities at Grandpa Shorter's include – 
Indoor Sidewalk Sales at Grandpa Shorter's, plus enter to win a gift basket valued at $100!
Valentine's Day Cookies & Walking Tacos – Yum!!!
On Sunday kids are welcome to play with Grandpa Shorter's unique selection of Green Toys and help in decorating a fun cardboard playhouse.
Other Happening Downtown Activities – 
Friday 2/13 at 6pm take the downtown Petoskey Ghost Walk IF you're brave enough. I have taken this tour twice now and it is a MUST if you haven't been before and like spooky stuff. Your guide will take you through downtown sharing stories and 'un'natural happenings.
5K/1K Backpack Run starting at 8am on Saturday 2/14.
Live entertainment but Friday & Saturday evening – more details here.
Sunday February 15th, join Fustini's at 1 pm for their 'Comfort Food Cook-Off'; FREE admission and FREE samples? Yes, please!
Look for awesome sales throughout the weekend at various downtown businesses including, but not limited too: Grandpa Shorter's, The Sunglass Shoppe, Northern Sole, Robert Frost Footwear plus more! Remember to keep checking the Downtown Petoskey website for new weekend additions!
**Activities are continually being added as I type to the Petoskey Downtown website so check back often to see if anything new was added.
On Saturday, make sure you plan time to head over to the Winter Sports Park after checking out downtown! Everything at the park is FREE and they have skates to rent. Be sure to bring a sled if the kids want to go sledding as the park does have extra sleds but they are not guaranteed.
12:00 & 1:45 – 5 Star-Kobe 2nd Annual Winter Carnival Classic
Game 1 – Char Em Division III Hockey
Game 2 – Char Em Division II Hockey
12pm Bumpjumping Competition
3pm Youth Sledding Competition
6pm Figure Skating Performance
7pm Cardboard Challenge
8pm Curling Demo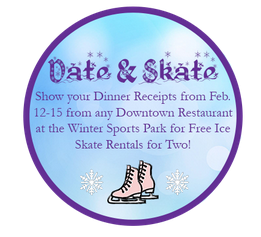 Bonus! Show your dinner receipts dated between 2/12-2/15 from any downtown Petoskey restaurant at the Winter Sports Park and get 2 FREE skate rentals. Perfect for the kids too!
For more information on the Winter Sports Park and it's offering head over here.