Seattle with Kids
October 28, 2015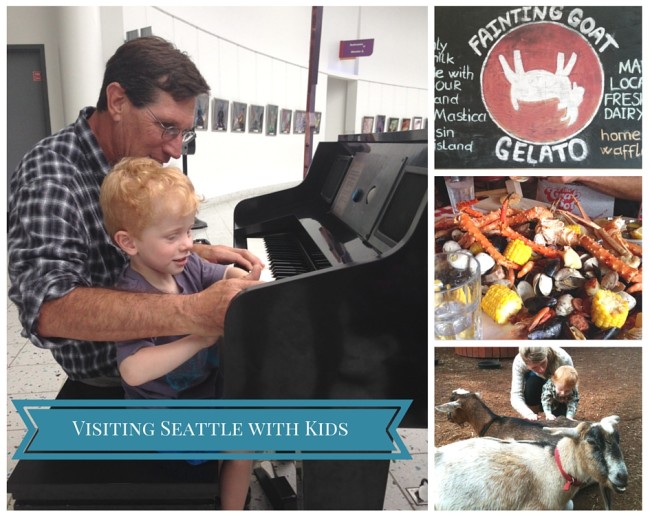 I was born and raised in Seattle, Washington in the Wallingford neighborhood.  My parents still live in the beautiful, eclectic, 1900s house I grew up in.  My husband, son and I live about 2.5 hours away in Wenatchee, Washington so it is always fun to go visit the Otto grandparents and have fun in the city.  Seattle is a city made up of neighborhoods and each is like its own little town in a way – with the ability to walk to the grocery store, drug store, bank, park and restaurants.
I wanted to share with you my personal favorite places when traveling with kids.  Seattle is very kid friendly and it is a very fun getaway – if you haven't been to Seattle yet – do go.  It's worth the trip.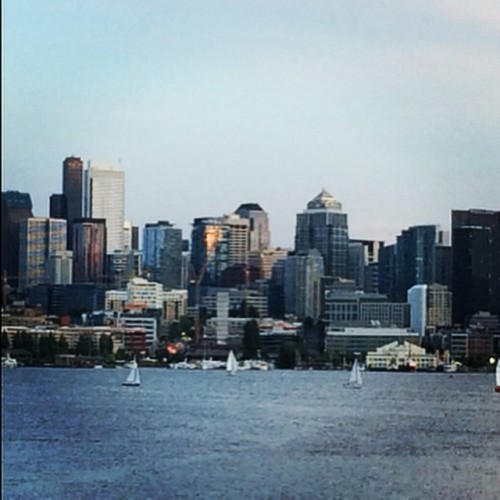 Alex's Top 10 Seattle Must-Go's with Kiddos!
Woodland Park Zoo– I went every weekend with my dad as a kid and now Carl love's going more than anything.  Tip: Go in the morning when the zoo opens as the animals are most active then – weekdays are preferred as it is much less busy.
Seattle Aquarium– Is a must see!  They have the most beautiful octopus exhibit and the seals as well as the sea otters are always fun to watch.  It is also great for very little kids as well since the tanks light up their eyes can focus and see the fish.  Enjoy ice cream on the pier after.
Science Center– Has collections of interactive exhibits for children of all ages including dinosaurs, bugs, naked mole-rats to name a few as well as I MAX movies.
Museum of Flight – Walk under planes hanging overhead, see how Boeing started, try a flight simulator, walk through the space station and tour Air Force One as well as many other planes.  Historical and educational all in one.
University Village– An outdoor shopping experience the whole family will love with places to eat, shopping of all kinds, a playground and fountains for kids to run through.  I personally love the Hannah Anderson kid's store, LuLu Lemon, Anthropologie, Jonathan Adler, Ravenna Gardens, Red Mango Yogurt and so much more. The Confectionary is the oldest shop in the village and is the most fabulous candy store you have ever seen – it is independently owned and they host the most fantastic specialty candy – it is a must see.  Carl loves the Elemental Wood Fired Pizza and I always order their beet salad.  He loves to visit their playground in the center of U Village and spend time running through the frog fountains – I bring extra clothes as I know he will get a bit wet.  I have also heard the Molly Moons Ice cream is amazing but have not gotten there yet.
2nd hand Children's stores– Last year I started visiting the kids consignment shops with my mom.  We have found some amazing finds from frog rain coats to converse shoes.  It is worth looking as they only take name brands and are prices at a fraction of new.  The two I like best are Sela's Small Couture in the Queen Anne neighborhood and Sugarlump on Madison St.
Dim Sum– which is Chinese lunch is a cultural experience and a great way to try new foods.  We love the Bamboo Village in Wallingford – make sure to order humbows (Chinese sticky bun with BBQ Pork filling).
Dinners – Crab Pot on the waterfront is a unique experience where they pile the seafood on the table and you go at it.  The Crab Pot is also a great date night if you are traveling with family or friends that are willing to watch the kids for the night.  Pagliacci Pizza is super yummy and very Seattle – the one on Stoneway has places to sit that are nice as well or you can order out.  3rd Place Books is Greek food and is located on Ravenna St. great food, gelato for dessert and a place for kids to play – feta fries are highly recommended.
Macrina Bakery – has a very famous cookbook behind it.  It is the perfect stop for coffee and a pastry or lunch out as well.
Fainting Goat Gelato– in Wallingford makes their own beautiful gelato and is always a fun stop.
What are your Seattle favorites?  I would love to hear!  I am sure I missed something here.
Happy traveling,
Alex Shorter
West Coast Shorter Wife