Shorter's Gifts opened in Indian River in 1960
June 7, 2021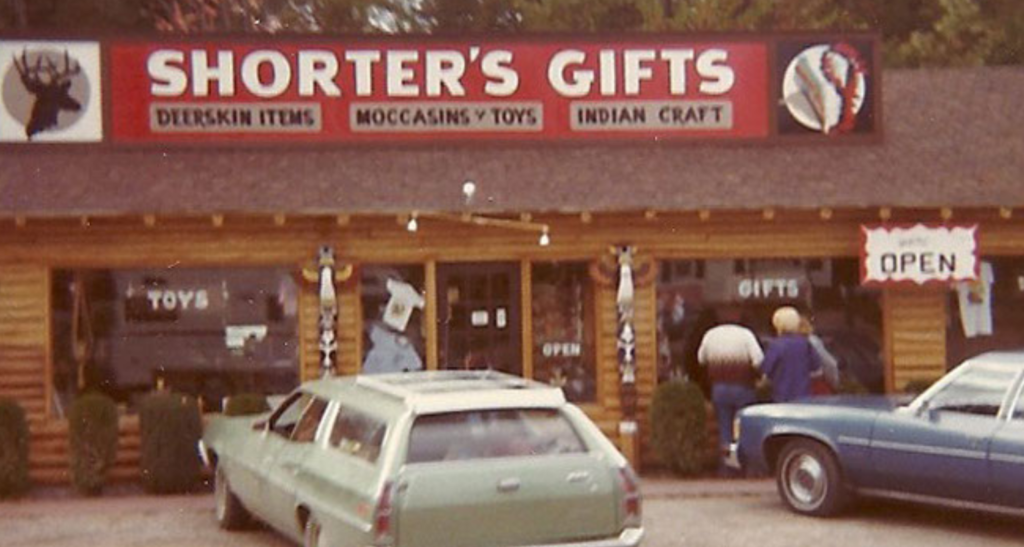 The second branch of Shorter's Gifts opened in Indian River in 1960 in a log cabin building. This was a seasonal shop that operated from May to December and was run by many of my family members, including my dad. The Indian River store closed after the 1983 season.
The Shorter's franchise continued to expand with another store called The Cameo in 1974. Antiques rounded out an already varied selection of merchandise. The Cameo was down the street at 311 E. Lake Street, the site of the present-day J.W. Shorter & Son Mercantile. Grandpa bought the building because he was renting the building where Shorter's Indian Craft Shop was located. He worried that he would have to move his business if the lease was not renewed. Thankfully, they had the opportunity to buy the building on the corner. Once they were finished with the antique business, they became landlords themselves with the 311 E. Lake Street building.
Shorter's Gifts expanded once again in 1978, adding space to the original store that tripled the floor space of the basement Knit and Purl shop. "The three-story wood front expansion was added to the rear of the store and runs along Petoskey Street." This expansion completed the growth of Shorter's Gifts into the floor plan that it has to this day.
In 1979, Grandpa and Grandma opened the Holly Harbour Shop in the basement of Shorter's Gifts, with "a lovely selection of Christmas gift items, plus a full line of decorations for home and office."