Shorter's Indian Craft Shop
May 10, 2021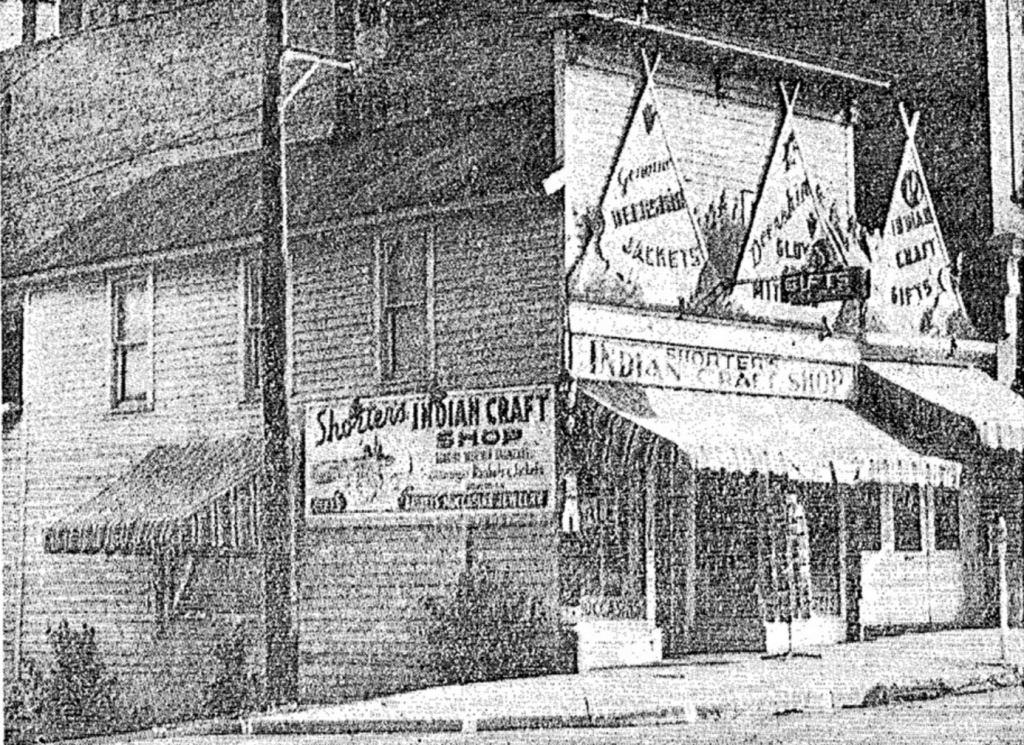 In 1950, the shop acquired more space in the building and more than doubled in size. Two years later the Petoskey Evening News reported that "Shorter's Indian Craft Shop, here seven years, is one of the few summer businesses that operate solely in this city. Carl Shorter, who spends his winters in Petoskey, employs five persons during the summer. He opens the shop in the latter part of May and closes in early November." When they closed for the winter, items went on clearance, like the genuine deerskin gloves and mittens that sold anywhere from $1.75 to $5.95.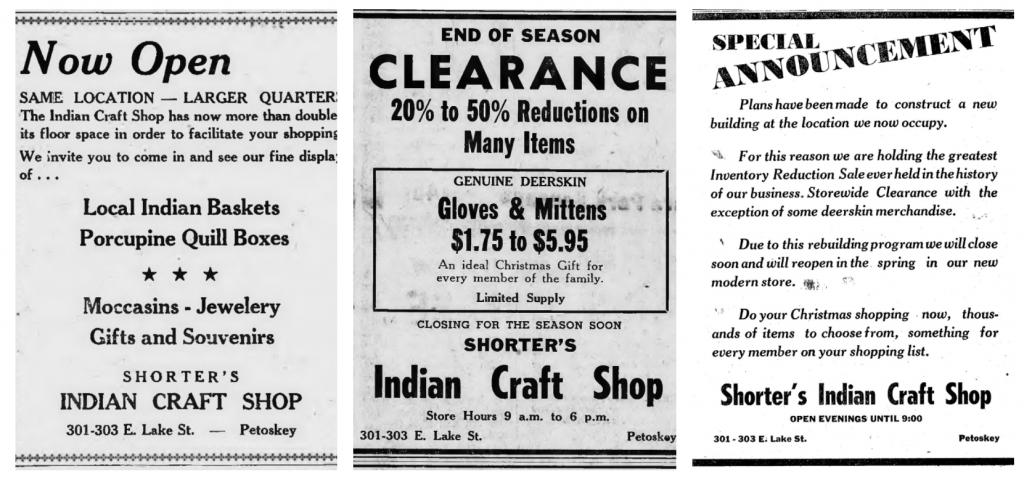 In 1955, plans to expand were once again in place. The store closed in early October in order to rebuild the old shop and opened up temporary holiday headquarters for the holiday season at 212 Petoskey Street.
June of 1956 saw the Grand Re-Opening of the new and larger – and fireproof – store with a "complete new stock of genuine deerskin jackets, gloves, mittens, moccasins, handbags, baskets, toys, jewelry, Navajo rugs, Hallmark greeting cards and many, many more new and different items."
1959 saw a "New Basement Addition" called the Knit N' Purl shop. It was Petoskey's Complete Yarn and Needle Shop.