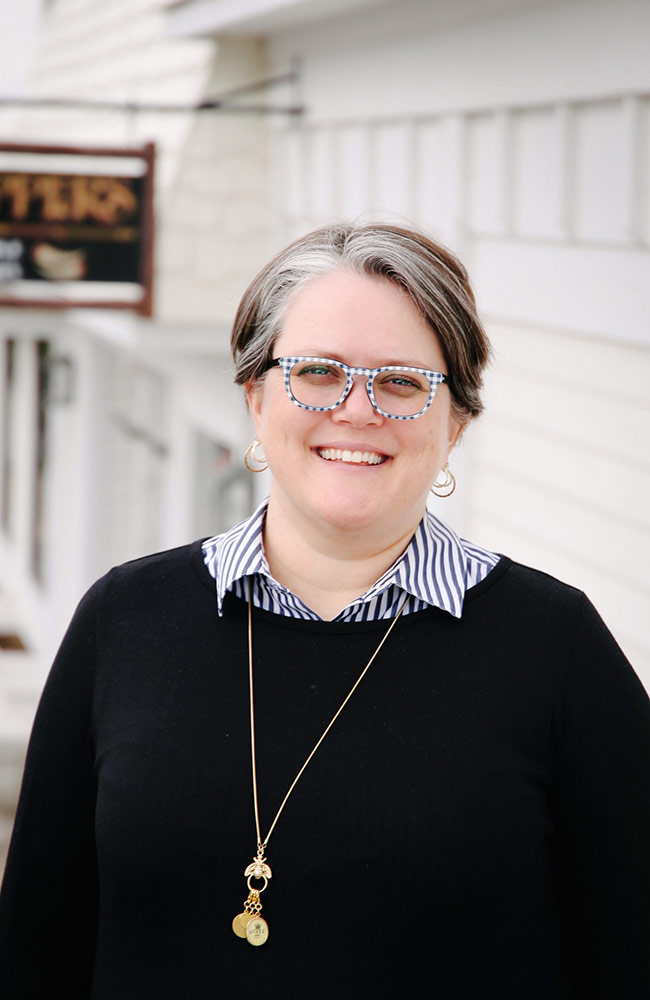 Jennifer Shorter
Welcome! My name is Jennifer Shorter and retail is my passion. I am so very proud to continue on the Shorter Family tradition of serving visitors and locals alike in Downtown Petoskey. My grandparents started this back in 1946 and my parents grew and expanded on it.
First and foremost, our purpose at Grandpa Shorter's Gifts is to share love. I love our customers and find joy in helping them select the perfect gifts for the special people in their lives. Even more, I love gift wrapping for any occasion. I love our tribe, which is the Grandpa Shorter's Gifts way to describe our teammates, and want them to love coming to work. I enjoy helping them discover their passions and support them through that journey. I love our community and enjoy being able to support organizations and individuals within it.
I live in Petoskey, right next door to my parents, with my husband and teenage daughter who truly is my "mini-me." We have an 18 pound dog named "The Chuck" who is convinced he's a Great Dane. Shut-the-front-door green (bright green) is my favorite color. I love sharing compliments and smiles with those around me. Kind people really are my kind of people.
I am truly thankful for this community, the surrounding areas, visitors, my friends and family for supporting me in my little retail hobby. Grandpa Shorter's Gifts would not be what it is today without all of you. I look forward to seeing you in the stores soon!