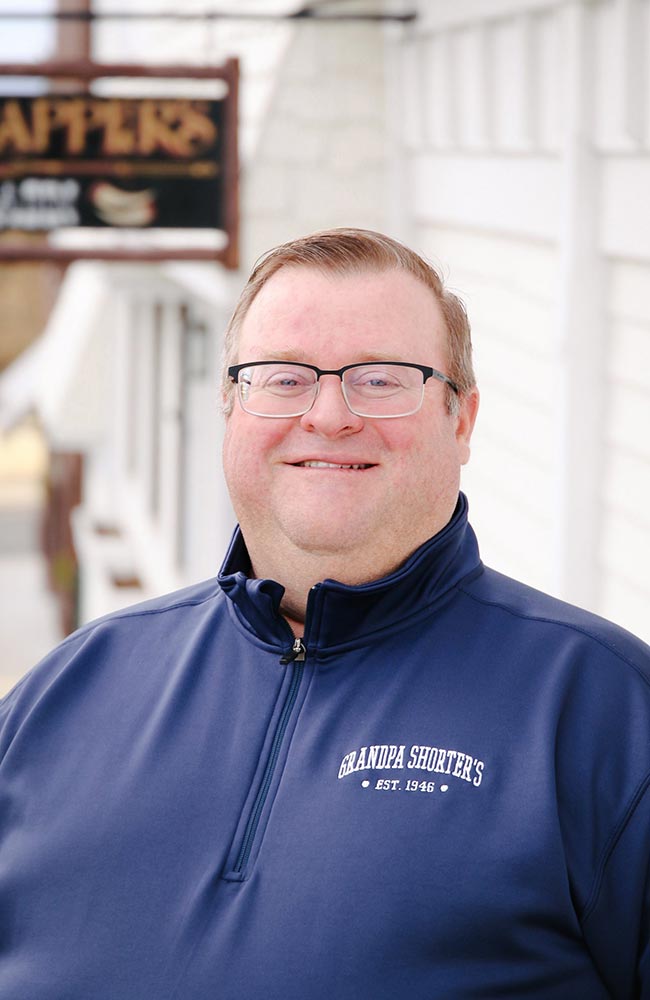 Joel Kato
Position:
C.A.O. (Chief Anything Officer)
How long I've been with Grandpa Shorter's:
Since 2006
Fun Fact:
I'm a very people oriented person. I love any activities that involve friends and family. Skiing, road trips to the Kentucky Derby, sailboat racing, golfing, working with the marching band. I also enjoy more solitary outdoor pursuits like fishing and hunting. Northern Michigan is a great place to enjoy many of these things and I can't imagine living anywhere else.
Favorite thing to do in Petoskey:
I enjoy working with the P.H.S. Northmen Marching Band. I've spent the last five years working as a field instructor and also helping support the trumpet section.
Favorite cereal:
Kellogg's Red Berries or Cinnamon Toast Crunch (if I'm simply craving a sugar rush).
After recently retiring from a twenty-eight year career in the auto industry and human resources, I formally joined the GSG team in February 2021. Prior to employment at GSG, I served in a variety of advisory roles with the organization since 2006.