Summer In Downtown Petoskey
May 14, 2018
With it already being mid-May, summer is finally on the horizon here in Northern Michigan. Finally!! There is less than a month of school left and its finally starting to warm up here in the Petoskey area. With summer being so close, downtown is bustling with activity. Lake and Petoskey Street have both been quasi-blocked off the last month due to construction making getting the downtown area a little bit tricky. That being said though, more people have been out enjoying the warmer weather and walking around downtown.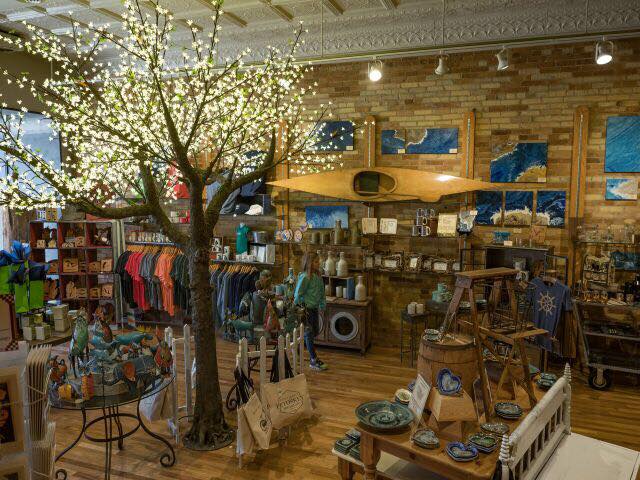 Last week the Grandpa Shorter's family welcomed their newest addition: The Katydid, located right next to Grandpa Shorter's. The store is SO cute and a perfect addition to Grandpa Shorter's Gifts and J.W. & Son Mercantile. If you haven't ventured downtown recently, make sure you pop in and say hi. The Katydid carries a wide variety of gift items you won't find in Grandpa Shorter's Gifts or J.W. & Son Mercantile. I promise, it's worth checking out.
The new store and warmer weather in Petoskey has everyone chomping at the bit for summer. Downtown Petoskey is ready to jump into an exciting list of summer activities like Friday evening Petoskey Rocks to the Downtown Summer Open House. Downtown Petoskey has something for everyone and all ages to enjoy!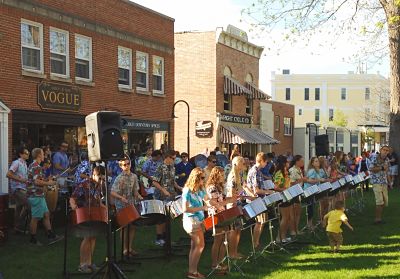 (Photo Courtesy of Petoskey Downtown)
Downtown Petoskey Summer 2018 Events