Taco Tuesday
April 4, 2022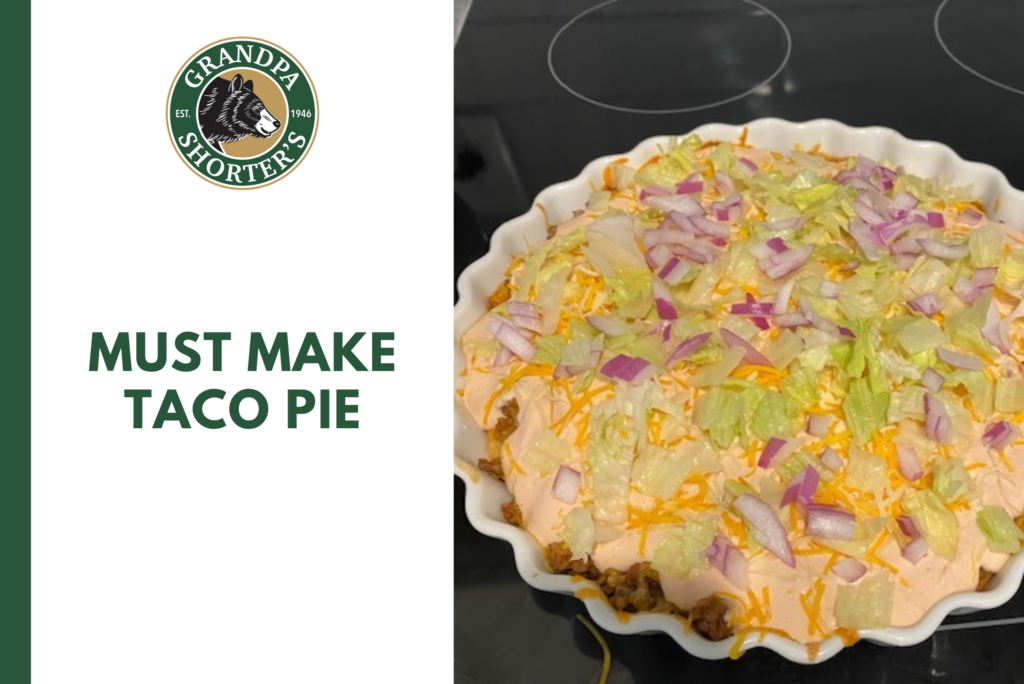 If you are a fan of Taco Tuesdays, then this recipe is for you! Instead of tacos for your next Mexican dish, try making a taco pie. This meal is quick and easy to make and will have your family members grabbing for a second slice every time!
Ingredients
1 package of crescent rolls
1 pound of ground beef (or turkey burger if you want a healthier option)
1 packet of taco seasoning
1 cup of shredded cheese
½ cup of sour cream
¼ cup of taco sauce
Shredded lettuce
Diced red onion (optional)
Diced tomatoes (optional)
Directions
Preheat your oven to 375 degrees.
Spray a pie dish with nonstick spray.
Unfold crescent rolls from the package.
Place the triangle slices of the uncooked crescent rolls all along the bottom part of the sprayed pie dish and on the sides.
Press and pull the triangle pieces together to create a thin pie crust.
Bake the dough at 375 degrees for approximately 10 minutes or until it looks cooked. The bottom of the pie crust should be golden.
Once the pie crust is cooked, remove it from the oven and let it cool.
Cook the ground beef on the stove top and once finished drain the excess grease.
Spread the cooked ground beef over the cooked pie crust.
Sprinkle the shredded cheese over the ground beef.
Place pie crust back in the oven for approximately 10 minutes or until the cheese is melted.
In a separate bowl mix the taco seasoning and sour cream together.
Spread the mixture over the melted cheese evenly.
Sprinkle the shredded lettuce, onion and tomatoes on top.
Slice and serve with a spatula!
This unique Taco Pie is great to make for the upcoming Cinco De Mayo holiday!
Enjoy!