Ten Things that Prove Michiganders can Adapt to Anything
February 24, 2020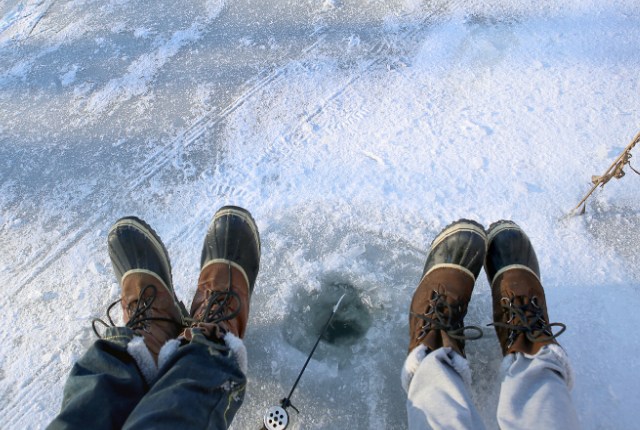 Living in Michigan year-round isn't for the faint of heart, but a lot of us do, and we wouldn't want to live anywhere else. Adapting and being flexible is key to making the most out of life in The Mitten State.
1. Half an inch of snow may shut down schools a few states to the south and west, but here in Michigan, six inches of snow is just a regular winter Tuesday. We don't worry until it starts adding up in feet. Even then it just means good skiing for the weekend!
2. Below freezing? So what? If you put enough layers on, you can stay outside all day. Long underwear, pants, sweatshirt, ski pants, socks, boots, coat, hat, scarf, mittens.
3. The weather is a wild roller coaster ride. Two days ago it was sunny and 65 and we were strolling in the park and eating lunch alfresco. Today it's below freezing, snow is on the way, and we're ready for a cozy weekend in front of the fire with hot chocolate.
4. We love the way the landscape changes with the seasons, and we use it to our advantage. In the summer, sparkling blue waters and white sandy beaches fill our days. In the fall, we hike the forests and soak up the vibrant reds, oranges, and yellows that adorn the landscape. In the winter, pure white snow and ice make the entire state a playground for winter sports.
5. Whether the water is blue and warm or frozen, we're enjoying the natural wonders of the Great Lakes and local lakes, streams, and rivers. Throughout the winter, we go ice fishing, and yes, surfing. Winter surfing is a popular sport. When the north winds kick up big waves on Lake Superior surfers are out hanging 10.
6. Hiking is a favorite pastime here, and we don't let snow-covered trails stop us in the winter. We strap on snowshoes or crampons and keep going.
7. We go biking in the snow. Fat Tire bikes make it possible. They have wide rims and extra-large tires that give you traction to power through snow.
8. If the snow piles up too much, we park our cars and hop on our snowmobiles. Winter keeps trying, but it can't stop us.
9. A lot of Michiganders are just as comfortable in the city as they are in the woods. You'll find us working in town all week and playing in the wilderness all weekend.
10. When we got tired of driving through Illinois and Wisconsin to get to the Upper Peninsula, we built one of the world's largest suspension bridges, the Mackinac Bridge, to shorten our commute. Problem solved!
Michiganders are resilient and adaptable.
---