The Beginning: The Story and Legacy of Grandpa Shorter
May 10, 2021
This is the story about Grandpa Shorter's Gifts and, believe it or not, it all starts with a grandpa. My grandpa's grandpa in fact. I'm Jennifer Shorter and this is the story and legacy of Grandpa Shorter.
Homer Shorter moved to Northern Michigan in 1860, just a few years after white settlers began to homestead Emmet County. He homesteaded on the banks of the Maple River in 1885 where he stayed until his death in 1932. The Emmet County Graphic called him a "Pioneer Resident of the County," forging the origins of the entrepreneurial spirit that drives the Shorter family to this day.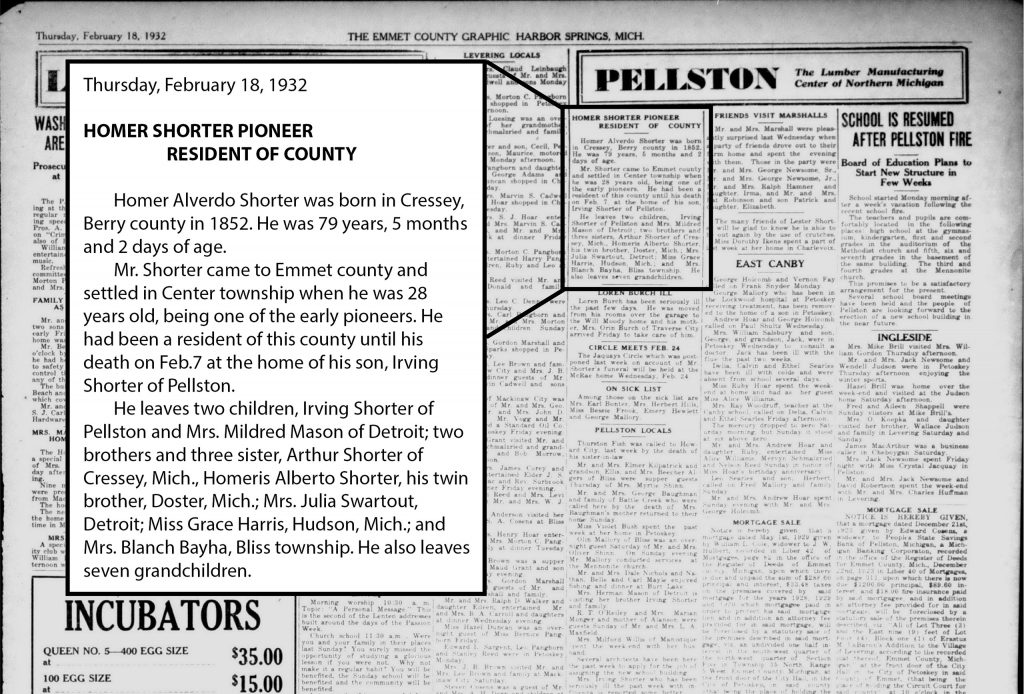 I.G. Shorter (Homer's son) and his wife, Johanna Bosma, both born and raised in Emmet County, also did not lack entrepreneurship. That spirit took them to Steamboat Springs, Colorado, where they tried their hands at harvesting crops, crate manufacturing, buying their own timber, and running a lumber company before heading back to Emmet County.
Carl Shorter, son of Johanna and I.G., was born in Steamboat Springs, CO in 1913.