The Morel Hunt is On!
May 4, 2023
Festivals, local dinners and forest hikes ahead!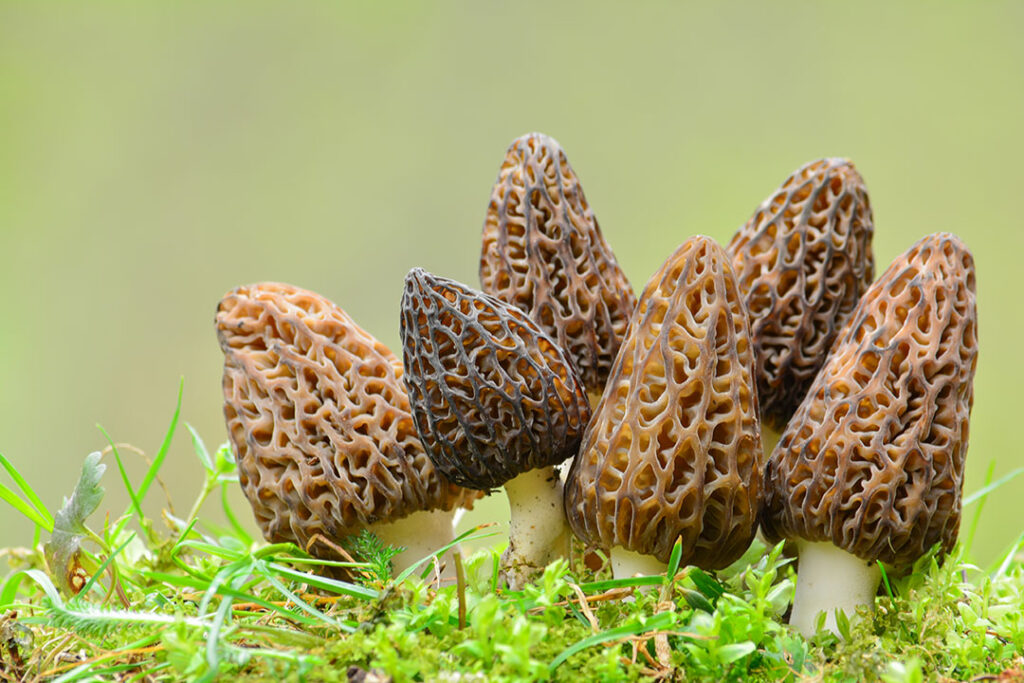 Have you ever gone on the hunt for morel mushrooms? There's a trick to finding them and it's this: You either find a million or nary a one. But come mid-May, that doesn't stop any of us all from trying. Come May, the hunt is on!
Here's our favorite morel moments in Petoskey this season:
The 63rd Annual National Morel Mushroom Festival is coming to Boyne City May 18-21, 2023. The biggest part of the festival is the Taste of Morels, from 12 – 3 p.m. on Saturday. This is the largest concentration of morel mushroom cooking in the WORLD! Local chefs prepare morel-infused delicacies and compete for the top three winning dishes as voted on by a panel of celebrity judges. The festival also features a national competitive hunt, seminars, arts and crafts, a concert, a carnival and more. Their hugely popular Wine & Dine Gourmet Dinner is on May 19 at the Beach House restaurant on Deer Lake and is almost sold out already. Their huge competitive morel hunt is 8:30-11:30am on Saturday, is limited to 245 registrants, costs $30 and begins with a shotgun start. The one with the most mushrooms in 90 minutes is named the National Morel Mushroom Festival Grand Champion with a trophy and $100!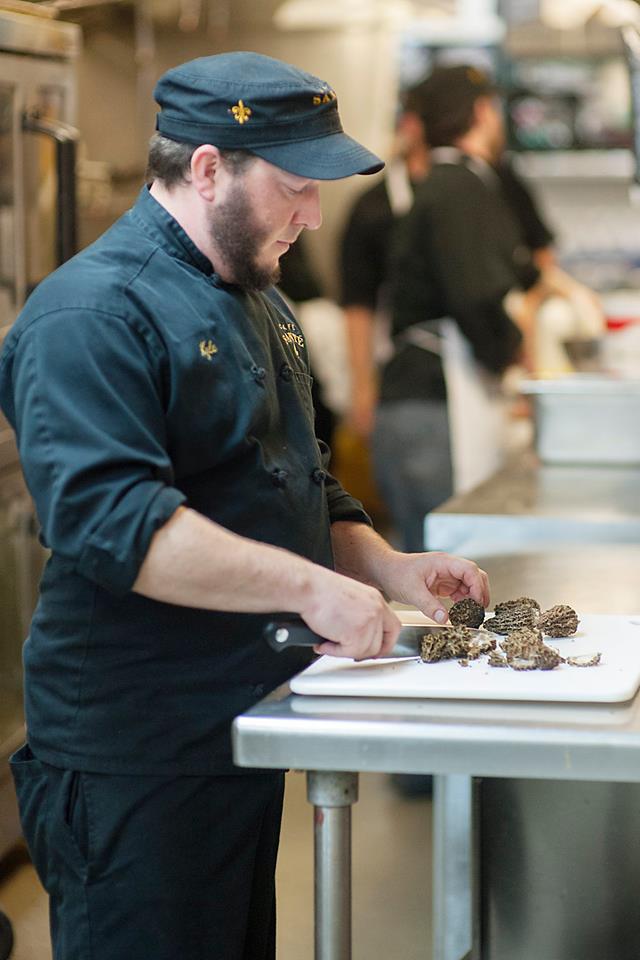 The Depot Club & Restaurant in Harbor Springs is offering a Morel Mushroom and Wine Dinner on May 12 and 13. Doors open at 6 p.m. and, their dinner and wine presentation starts at 6:30 p.m. (This is also the restaurant's opening night for the season – what a start!)
City Park Grill is offering its Annual Morel Wine Dinner on May 25 from 6:30-8:30 p.m. Enjoy their fungi-infused dinner featuring Duckhorn Vineyards wines. Morel choices include Morel Risotto Spring Rolls, Morel Grilled Polenta and Morel Dusted Halibut. Plus wine!
There are several other events you will find in the area, just keep looking! And speaking of looking – here are tips for finding them yourself…
How to find morels: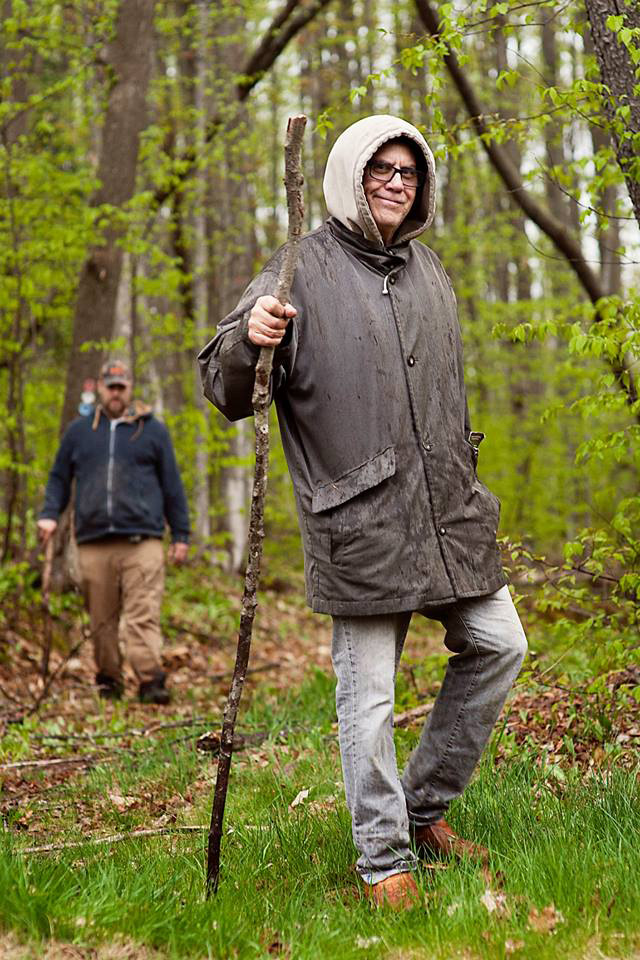 Patience and persistence. The thing with morels is they are here today, gone tomorrow! They are most often found in mid- to late May when spring is springing and the days are reaching the 60s and the nights are above 50 degrees. You'll want to look more than once in the same spot, as they can appear any day as the season unfolds.
Where you find one, you'll find more. Once you find one, stay put and keep looking around. They seem to crop up together, so slow down at your first sighting! On the other hand, they can be baffling – and on those days you might find just a handful after an hour of hunting. This isn't a sprint, it's more of an endurance sport.
Good eyeballs. Being able to spot a morel is like being a natural athlete. Either you're born with it, or you aren't. May we suggest you hang out with people who are good at it? I can stare at an entire bushel of morels and not see a one.
Good luck. Morels are usually in shadowy forests, but sometimes they'll appear on the edge of a field, sprouting in the fallen leaves of a Maple tree. Or in apple orchard rows, along two tracks in broad daylight, or in your backyard. It's part of their allure – their absolute unpredictability.
Pick with care. Be sure to have a picture of a morel on your phone. There are "lookalikes" that are unsafe to eat. One way to tell is to look at the cap of the mushroom. Good ones are attached to the stem. Do not pick or eat if the bottom of the cap is partially attached or not attached to the stem at all. Go here for more tips.
Pinch to pick. Pinch and twist the stem as close to the ground as you can with your fingers. Leave the root system in the ground.
If you can't find them: Visit those who can: Toski Sands Market & Wine Shop carries them seasonally and just posted on their Facebook page that they have started to arrive! (This delicacy will sell out soon, so hurry.)
How to prepare them
Most people sauté them about 5 minutes in butter until they are golden brown. Be sure to Google more tips on getting these special seasonal treats just right!
So. The morel of the story? These little guys are an elusive but excellent springtime adventure in the woods. Even if you don't like the taste of morels, go on the hunt and pick them to share with those you love – if you're lucky enough to find them!