Three Thanksgiving Side Dishes
November 9, 2021
Thanksgiving is just a couple of weeks away, and if you are looking for different side dishes to go
with your turkey this year, we have three that you will want to try!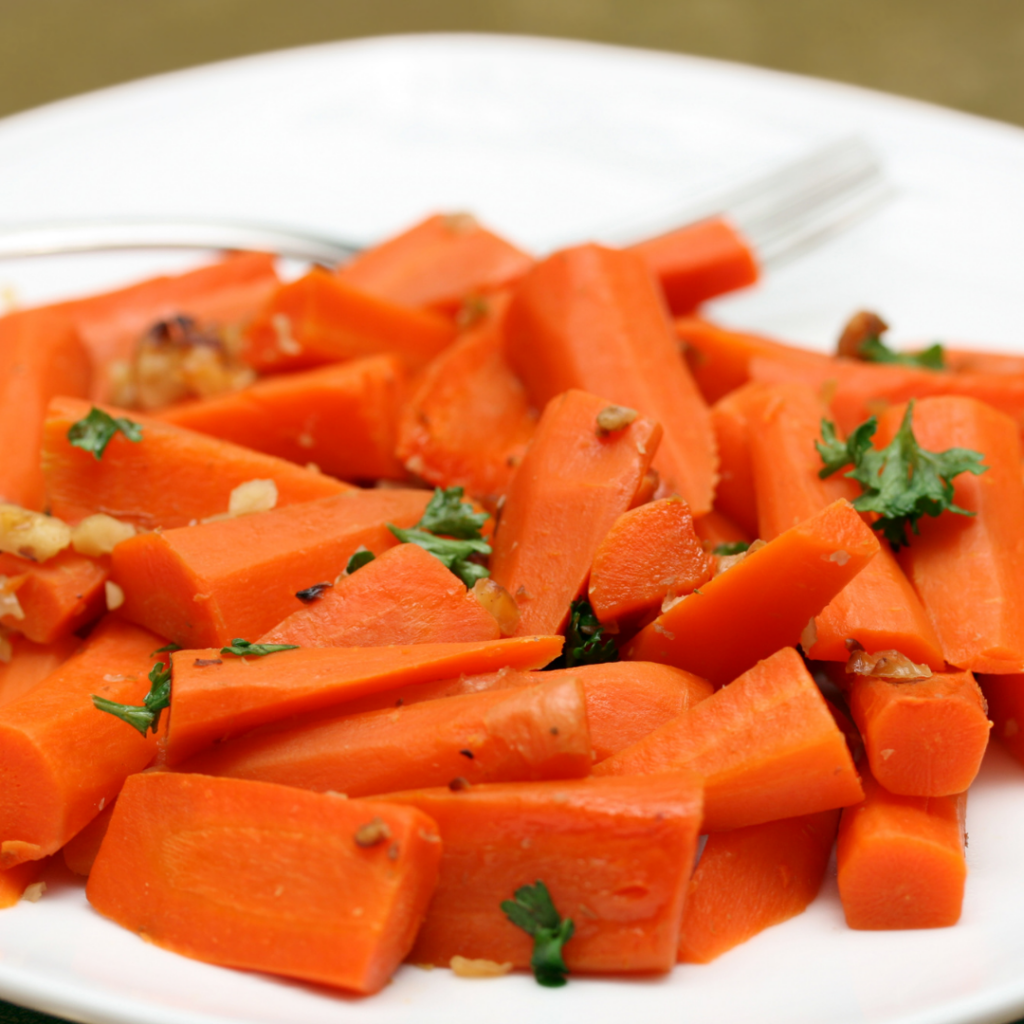 Maple-Glazed Carrots

Ingredients:
● 2 lbs of carrots, cleaned and halved or quartered
● 1/3 cup of walnuts roughly chopped
● ¼ cup of high-quality maple syrup
● 2 Tbsp of melted butter
● Salt and pepper to taste
● Sea salt and parsley for garnishing

Directions:
Preheat oven to 400 degrees.
Pat carrots dry with paper towel and place on baking sheet.
In a small bowl, whisk together maple syrup and melted butter.
Drizzle maple syrup mixture over the carrots, reserving a small amount for later.
Season with salt and pepper and toss to coat thoroughly.
Place in the oven and bake for 20 minutes.
Add chopped walnuts and toss again to make sure everything bakes evenly.
Glaze with the remaining maple syrup.
Bake carrots for another 10-15 minutes or until the carrots are tender.
Garnish with sea salt and parsley.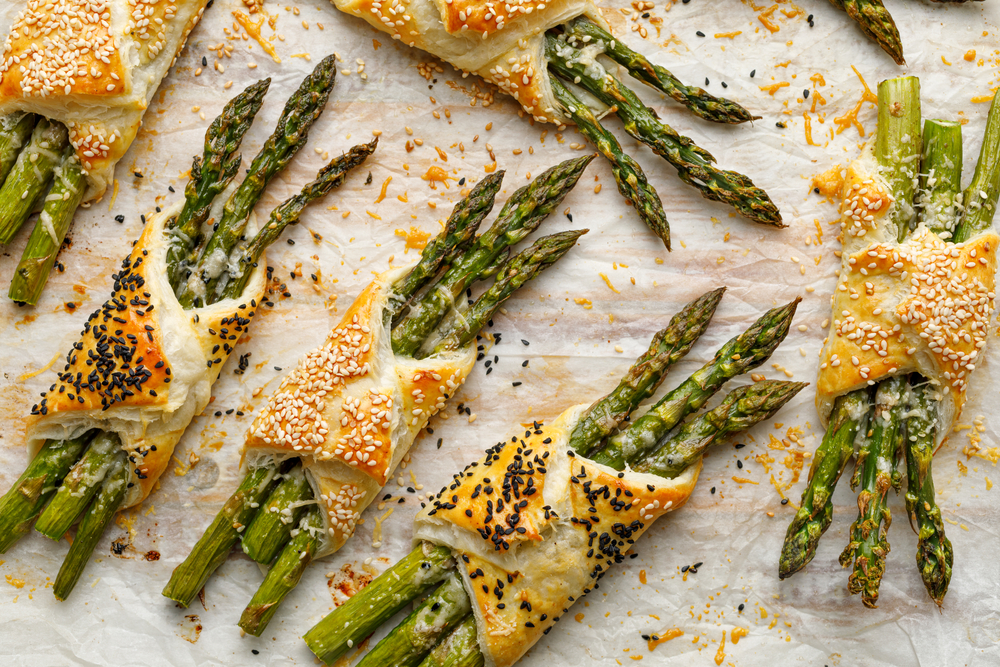 Asparagus Rolls

Ingredients:
● 1 can of crescent rolls
● 1 lb of asparagus, parboiled or roasted
● Parmesan cheese
● 1 egg lightly beaten
● Sea salt

Directions:
Separate the crescent rolls into triangles and sprinkle each with parmesan cheese.
Place 3-4 asparagus on the long edge of the crescent roll and roll-up.
Place the rolled-up asparagus on a parchment-lined pan.
Brush the tops of the asparagus rolls with the beaten egg.
Sprinkle on sea salt, sesame seeds, nigella seeds, and fresh thyme.
Bake in the oven at 350 degrees for approximately 15 minutes.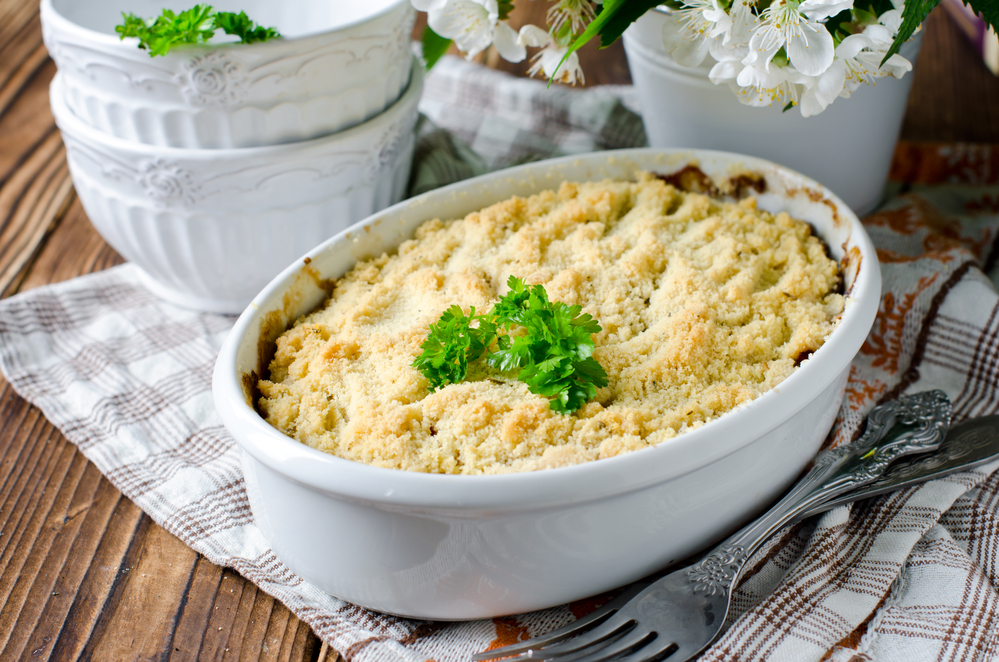 Cheesy Cauliflower Casserole

Ingredients:
● 1 head of cauliflower broken into flowerets
● 1 cup of sour cream
● 1 ½ cup of cheddar cheese
● ½ cup of round buttery crackers crushed
● ¼ cup of green peppers, chopped
● ¼ cup of red peppers, chopped
● ¼ cup of onion chopped
● Salt and pepper to taste
● Grated parmesan cheese
Directions:
Cook the cauliflower in a saucepan until tender-crisp and drain.
Stir in the sour cream, cheddar cheese, crackers, peppers, and onion.
Stir to combine and season with salt and pepper.
Spoon everything into a greased 2-quart casserole dish.
Sprinkle a generous amount of parmesan cheese on the top.
Bake at 325 degrees for 30 minutes or until lightly browned and bubbly.