Tips for Throwing and Ugly Christmas Sweater Party
November 27, 2017
Ugly Christmas sweater parties are all the rage this year. It's a great way to lighten up a holiday that can sometimes be filled with stress. There are sure to be lots of fun and laughs with your family and friends when everyone comes to the party dressed in their tackiest Christmas wear. Here are few tips to help you throw and an ugly Christmas sweater party everyone will love.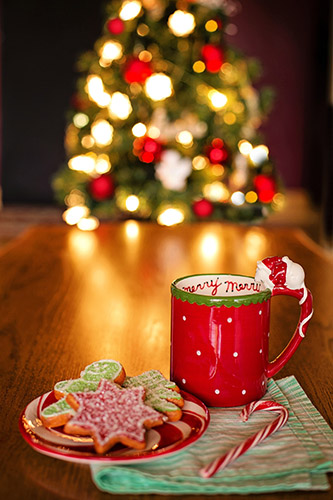 When you send invites, be sure to specify you want your guests are to wear an ugly Christmas sweater, the tackier the better! Also convey that it's all in good fun. You don't want anyone's feelings to be hurt. Include suggestions of places to find ugly Christmas sweaters. The trend is catching on, so you can find them new everywhere, from Amazon to big box stores. But if you want vintage tacky, head to you local thrift store. The Salvation Army Store in my town has a whole section of ugly Christmas sweaters for sale this time of year.
An ugly Christmas sweater party needs some equally ugly decorations. Go over-the-top by using old-fashioned tinsel, gaudy bubble lights and that fake snow that comes in a spray can on the Christmas tree. You can even fashion an ugly Christmas sweater tree topper. Find a child-size sweater then cut a piece of cardboard so that you can slip the sweater over it to keep its shape. Then mount it to the top of your tree. It doesn't get any tackier than that.
Set up a selfie station. Your guests will want to share their ugly looks with all their friends on social media. Turn a blank wall into a tacky background with some gaudy Christmas ornaments and provide fun props like feather boas, fake mustaches and crazy hats. Then encourage your guests to ham it up for the camera.
Even the food should be tacky. Take a trip back to the outrageous food hostesses whipped up in the 1950s. Use a bundt pan and green Jello to make a mold that looks like a Christmas wreath. Decorate it with red cherries and a whipped cream bow. Create a meatball Christmas tree by using toothpicks to stack and secure them in a cone shape. Arrange the food on your cheese board so that it looks like a snowman. The possibilities really are endless when it comes to getting creative with food.
Go crazy with the tableware. Mix different shades and patterns of plaid when selecting tablecloths, napkins and table runners. Purchase retro mismatched plates and serving platters at thrift stores. The more everything clashes, the more it's in the spirit of ugly!
You'll need some silly games to play, like the Jingle Bell Shake. Tie an empty tissue box around the player's waist and fill it with small jingle bells. Then they have one minute to shake as many bells as they an out of the box by doing wiggling their hips. Put on some music and make it a dance party.
Don't forget the prizes. Give out awards for most colorful, tackiest, most sparkly, cutest and of course ugliest!