Camping in Petoskey
March 23, 2023
Bring the bikes, the swim trunks and the fam!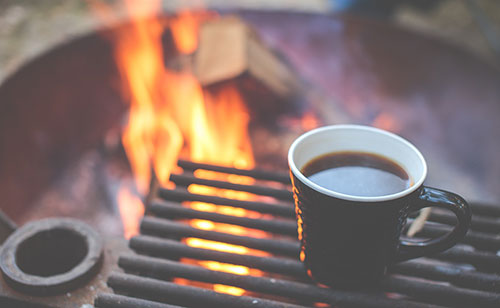 Now is the time to make those camping reservations for this summer in Petoskey! Area campgrounds fill early and for good reason – they are gorgeous, serene and of limited supply. Get a night or two in while you can. Here are 2 favorite places near Petoskey to tuck into your tent or park your big ol' motorhome!
This is a Michigan favorite – the locals even try to carve out a weekend here every year! With two modern campgrounds and almost 200 sites, you'll find the true gem of this state park – 1 mile (yes, mile!) of public beach along Lake Michigan.
Not only will you be able to swim, walk and rock hunt – some sites are literally Lake-Michigan-sandy, with wooded bluffs backing them. It's definitely a unique camping experience to have!
Located 3 miles northeast of Petoskey and 6 miles south of Harbor Springs, the Petoskey State Park offers a great place to visit either area, both of which have unique shopping districts (and might we recommend a stop into Grandpa Shorter's Gifts – check out our classic ceramic camper's mugs – in speckled green to sip that morning coffee from!).
In general, the campground is wooded and offers privacy with sites here and there along the curving camp roads. Be ready for a squeeze on a few of the sites when you back in, but the stressful chore is worth it!
If you like to hike, the campground has two trails. The Old Baldy Trail is a half-mile loop to the top of scenic Old Baldy Dune, or for a slightly longer hike, try the Portage Trail, a 1-mile, out-and-back trail through a wooded dune area.
Also, you can bike the Little Traverse Wheelway, a 26-mile paved trail that passes right by the park entrance. This trail will take you to Petoskey, Charlevoix and Harbor Springs. North Western State Trail is also located nearby, just south of the park, and connects Petoskey to Mackinac City, with 32 miles to explore.
Overall, the park is a favorite with all the amenities (electricity – you don't have to rough it entirely!) and proximity to Petoskey shops, restaurants and more. The trick is getting a reservation – but once you do, stock up on hot dogs, ketchup and buns and enjoy!
With 76 sites, this campground is a more intimate experience. And here, every site is literally overlooking Little Traverse Bay. Come sundown, the campground empties – everyone walks down to the beach to watch the reds, pinks and peaches of the day sink into the lake. You are right there and can catch every sunset during your stay!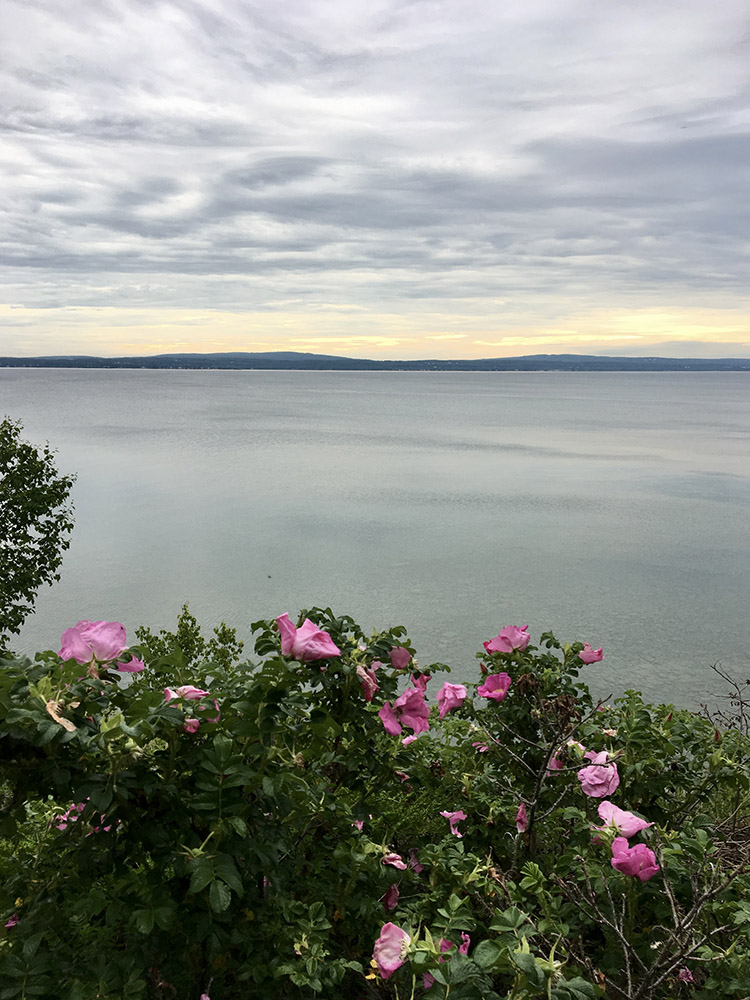 This beach is rocky, so wear the water shoes, and expect to see several rock hounds with their shorts on and scoopers in hand along the shores! Find tips & tricks here for finding a Petoskey Stone of your own.
Another perk to Magnus is its proximity to Petoskey. Located at the end of West Lake Street, it's just below town and close enough you could even bike there with the family. Little Traverse Wheelway goes right by the park as well and Bayfront Park is right down the road with picnic tables, a charming waterfall, and – surprise – a ball field. Try exploring the trail on a night they are playing ball – it's a thrill to see the stadium lights come on at dusk for a game, set against the darkening beauty of Lake Michigan.
When we stayed, we headed into town on our bikes and explored the Bayfront Park, then the Bear River Valley Recreation Park right beside downtown Petoskey with cool boardwalks, bridges and river rapids. We ate at Duffy's Garage and Grille and enjoyed all the car memorabilia on the walls!
A cool little fact: Petoskey is a "Trail Town" along the North Country Trail. The trail through Petoskey includes the NCMC Natural Area, the Bear River Valley Recreation Area, and a section of the Little Traverse Wheelway. Magnus Park has easy access to these locations and makes a great base camp to explore the NCT!
Besides these two, there are several other nearby campgrounds for you to check out. Enjoy!