Downtown Petoskey Holiday Parade & Open House
October 29, 2018
Fall in Northern Michigan signifies pumpkin patches and hayrides, fall wine tours, downtown Petoskey Trick or Treating as well as many more community events. Petoskey is such a great little midwest town. Sitting on the shores of beautiful Little Traverse Bay, it's one of those few places that you can walk downtown and chances are you'll see a few friends, family and neighbors along the way.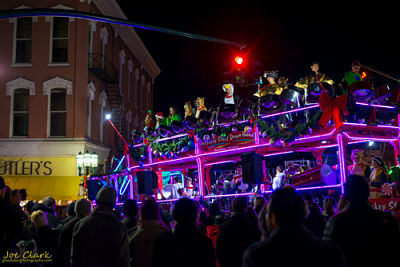 (photo courtesy of Petoskey Downtown) 
Petoskey boasts so many great little shops and events that's it's fun to get out of the house several times a month, head downtown and have coffee, cocktails or dinner and then enjoy walking around downtown. With Halloween only a few days away, this past Saturday was Petoskey's annual downtown Trick or Treating event. We happened to be out of town this year and my kids and I really missed participating. It's so fun to dress up every year and walk around downtown and check out all the fun and unique costumes. Most downtown business's participate and even have some in-store specials for parents. Looking a head to November, Ladies Opening Night is a huge hit for the women in your life and then we have the Stafford's Downtown Holiday Parade Thanksgiving Day weekend as well as the Downtown Holiday Open House, the first Friday night in December.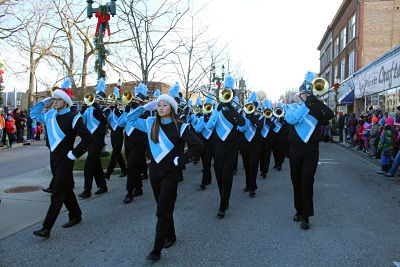 (photo courtesy of Petoskey News Review)
Downtown Petoskey Holiday Parade & Open House
Stafford's Downtown Holiday Parade: Saturday November 24th, 10am-12pm. Grab you favorite sidewalk spot and enjoy the Petoskey High School Marching Band as well as floats and candy for the kids (or adults)! After the parade, head down to the Noggin Room under Stafford's Perry Hotel for an all-you-eat kids buffet with the purchase of an adult entree.
Downtown Petoskey Holiday Open House: Friday December 7th, 6-9pm. It's the perfect holiday evening to spend with friends and family. Grab dinner downtown and enjoy all that Petoskey has to offer.
Visit with Santa in Pennsylvania Park gazebo after the Christmas tree lighting.
Stroll the downtown shops and enjoy in-store specials as well as drinks and snacks.
Listen to the Petoskey Steel Drum Band and enjoy hot cocoa and bean soup.