Custom Halloween Gift Bundle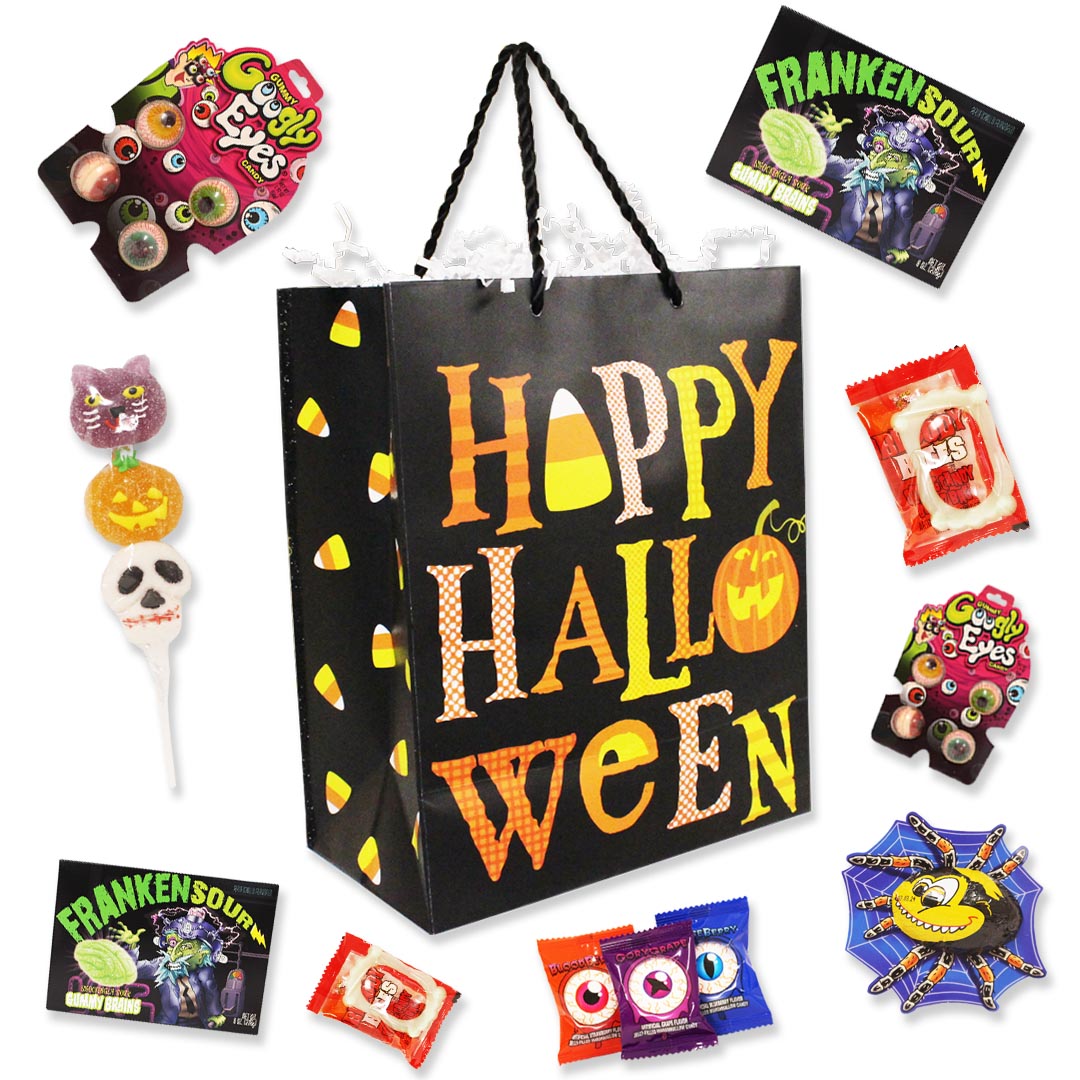 It's almost Halloween, which means it's time to get frightfully spooky gifts for your little monsters! They may be too cute to spook, but if you love being witchy with love like we do, send your little goblins a fa-boo-lous Custom Halloween Gift Bundle of goodies for the very best Halloween ever. Note: The higher the price of the bundle, the more goodies there will be inside!
These gift bundles are perfect for college students, grandchildren, teachers, or anyone that loves Halloween! You can even send one big box of spooky goodies to an office or an entire family. 
All curbside pick-up orders will be given in a gift bag, while shipped orders will come in equally festive gift boxes. Click the following link to learn about shipping: https://grandpashorters.com/what-to-expect/
Additional Information about your gift box order
What Our Customers Say about our Gift Baskets
I ordered the Birthday Gift Basket for my husband!

I ordered a surprise birthday gift basket for my husband and it was great! It was so much fun seeing what gifts were chosen by the awesome staff of Grandpa Shorters! Thank you so much!!
Miranda

Thank You Box

"I want to thank you so much for the 'thank you for shopping at small business' box. When the box arrived, I was so surprised and it really made my day. Thank you and thank you for keeping Shorter's a great experience."
A Huge Hit!

"Hey there, we arrived home tonight from our spring break trip and the boys were so excited to receive Easter baskets. They were PERFECT. Thank you so much. Can't wait for my college daughter to go to her apartment complex office tomorrow and get hers!
"It was a HUGE hit. I spent more on hers because I didn't get to see her and she's had a horrible freshmen year at school with online learning, so thanks for keeping me to spoil her."
Thank you for making our Christmas so special!

Thank you so much to you and your team for selecting the most wonderful stocking gifts! It's one thing to see young kids get excited about gifts, but it is really special when a 16-year-old and a 20-year-old are jumping for joy over things in their stockings. That kind of excitement doesn't happen every day. The stockings have things I would never have thought to get them, or for them to try and explore. Thank you, thank you, thank you for making our Christmas so special.
Elaine