Petoskey Downtown Christmas Tree Lighting & DIY Ornament Ideas
November 19, 2018
The holidays are officially here and Thanksgiving is only days away. Petoskey's Downtown Holiday Open House is Friday December 7th and that marks the official Downtown Petoskey Christmas season. Like many small midwest towns, the Christmas season is magical. Maybe it's walking around downtown during the Holiday Open House and listening to the Petoskey Steel Drum Band or maybe it's taking a morning, grabbing a cup of coffee at Roast & Toast or North Perk and then perusing downtown shops hand picking unique Christmas gifts. Whatever the reason, small towns have the best holiday feel!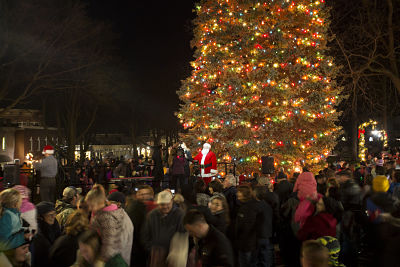 (photo courtesy of Petoskey Downtown) 
The Downtown Holiday Open House is one of those Christmas traditions you do not want to miss. Between enjoying a hot delicious cup of homemade bean soup over an open fire, strolling through the downtown shops and grabbing a cocktail at your favorite downtown restaurant, the Holiday Open House is steeped in long standing tradition.
Many who have been coming to the Downtown Holiday Open House have remembered the tree lighting being around for as long as they can remember. What would a small town Christmas be without and huge lighted Christmas tree? Driving along Mitchell Street in downtown, the massive tree that sits in the front of Pennsylvania Park along Mitchell Street is the ideal holiday Christmas tree. Every Holiday Open House, residents gather and watch as it's officially lit of for the holiday season. The downtown tree lighting has been around for over the last 20-25 years. Every holiday season, the Department of Public Works employees can be seen hanging lights on the tree as well as putting up holiday decor in the downtown area. It always marks a special time of the year and the holiday season.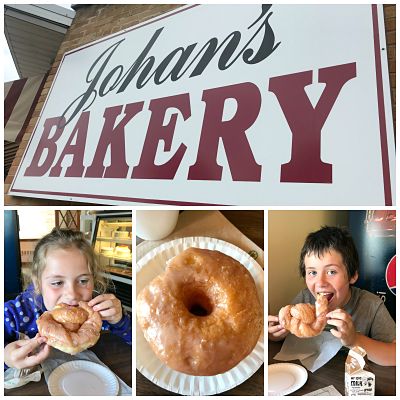 Looking for some fun craft activities during the Thanksgiving break? Now is the perfect time to start thinking of putting up your tree (if you haven't already)! I've put together a list of cute DIY Christmas ornaments that will look great on your tree or as a fun gift!
DIY Christmas Ornament Ideas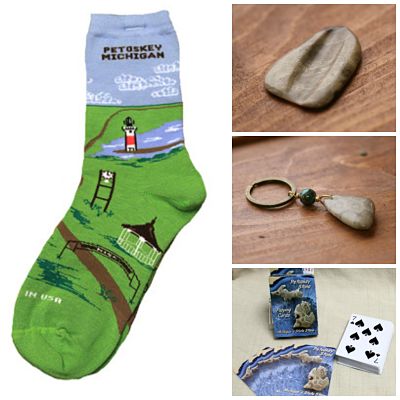 Petoskey Stone Ornaments
Looking for unique Petoskey Stone ornaments? Grandpa Shorter's gifts has you covered! Our selection of ornaments ranges from the lower peninsula to turtles and won't disappoint. We also do same day shipping and FREE gift wrapping in store so make sure you inquire.