Snickerdoodle Cake Mix Cookies
November 2, 2015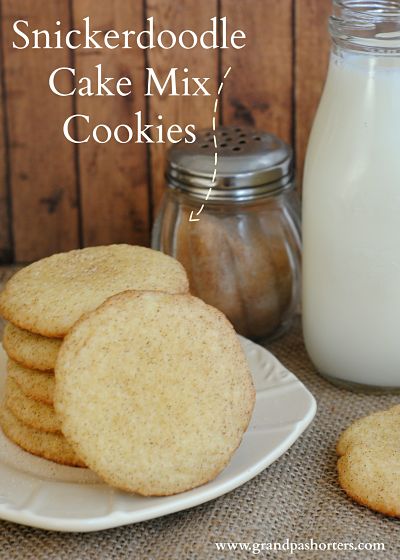 Welcome back, friends! With Halloween over now and Thanksgiving up next, a lot of us are already looking and planning a head for holiday meal ideas, snacks and treats. I'm already candied out (shocker), but still pinning holiday cookie recipes on Pinterest. I'm in the middle of planning a big holiday cookie decorating party with the kids classmates so I'm in a cookie baking mood. This past weekend I tried out a new cookie recipe that would be perfect for holiday cookie exchanges or perfect for gift giving to friends and co-workers. They only take a few ingredients and very little time: Snickerdoodle Cake Mix Cookies. They also taste great with a hot cup of coffee first thing in the morning. Trust me. I'm also willing to bet that no one would ever guess these yummy cookies were made out of a basic white cake mix.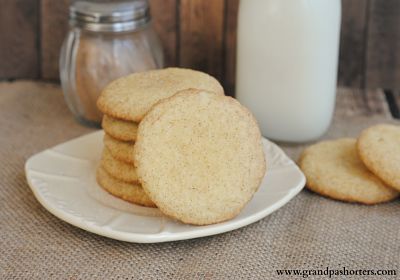 Snickerdoodle Cake Mix Cookies Ingredients –
1 box of white cake mix, any brand
1 large egg
1/2 C. butter, melted
2 tbs. sugar
1 tsp cinnamon
Directions –
#1. Preheat the oven to 350 degrees.
#2. Combine the cake mix, melted butter and egg, mixing well. Cover the cookie dough and place in the fridge for 30-45 minutes to chill.
#3. Combine the 2 tablespoons of sugar and 1 teaspoon of cinnamon and pour the mixture out onto a plate.
#4. Remove the cookie dough from the fridge and roll the dough into 2″ balls. Roll the dough balls in the cinnamon and sugar mixture and place on a baking sheet 2-3″ a part.
#5. Using the bottom of a glass, gently press the cookie dough balls down to about 1/4″.
#6. Bake 8-10 minutes.
*Makes approximately 2 dozen cookies
Looking for some other holiday Christmas cookie and dessert ideas? Here is a list from here on the Grandpa Shorter's blog –
#1. Andes Mint Chocolate Cookies
#2. Michigan Shaped Sugar Cookies
#3. Grandma Otto's Almond Scones
#4. Fluffernutter Cookies
#5. Old Fashioned Sour Cream Cookies