16 Things You Must Do in Michigan this Summer
August 10, 2021
There's no better place to experience summer than Michigan, with our miles of sandy beach, rivers, lakes and forests. There's so much to do, you'll never fit it all into one summer. You might not even be able to do it all in a whole lifetime of summers! But why not have fun trying? This list of must-do Michigan summer activities will give you a good start.
1- Michigan is home to many storied professional sports teams. In the summer, head out to Comerica Park in Detroit to take in a Tigers Game and cheer on the boys of summer.
2 – Sleeping Bear Dunes National Lakeshore is one of the most beautiful and unique places not just in Michigan, but in the entire country. You should spend at least one summer afternoon of your life climbing up and down the massive sand dunes and marveling at the amazing vistas.
3 – When the heat of July and August get to be too much, you can always cool off with a swim in one of the four Great Lakes that surround Michigan. Come on in! The water is always fine here!
4 – If you need a break from the rush of modern life, leave it all behind and head to Mackinac Island where life is a little slower and a little more old-fashioned. Bring your bike along, or rent one there, and take a relaxing spin around the car-free island.
5 – The best way to end a summer night in Michigan is watching the sun set over one of the big lakes. The nightly show rarely disappoints.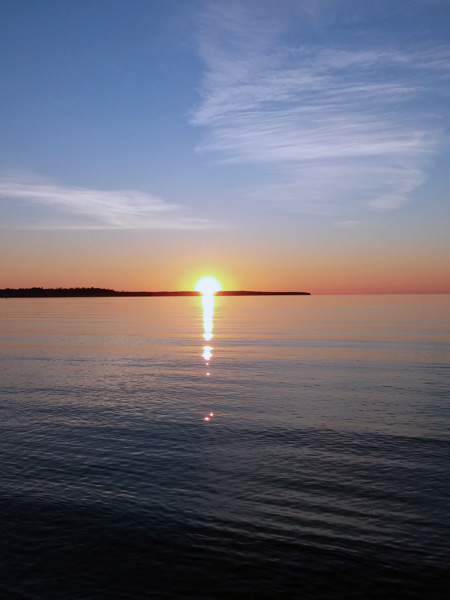 6 – Lighthouses, full of myth and legend, have such a romantic pull. We have many along our lakeshores; several offer tours and even allow you to climb to the top of the light tower for a view you'll never forget.
7 – Visit Silver Beach in St. Joe and experience the golden age of the lakeshore with a ride on the historic beach-side carousel.
8 – Head to Northern Lower Michigan and scour the beaches for Petoskey stones. Start hunting!
9 – Fish from a boat or fish from a pier, opportunities to catch your dinner are everywhere. Many anglers even think the fly fishing in our rivers and streams is just as good as out west!
10 – There's nothing quite as exhilarating as being out on the open water of the Great Lakes. Don't have a boat of your own? No problem. Most lakeside towns have charter companies that will take your for a sail.
11 – Camping is a favorite pastime for many Michiganders. Spend the night at one of the hundreds of campgrounds. Make a fire, eat s'mores, and snuggle up in a cozy tent. If a tent isn't your style, many campgrounds have cabins for rent.
12 – We love our ice cream here in Michigan, and we're home to several local creameries. Find the one nearest you and grab a scoop or two of artisan ice cream and indulge.
13 – The North Country Trail, the nation's longest hiking trail, travels through both Michigan's Upper and Lower Peninsulas. Spend a day in the lush, green forests hiking a segment of the trail.
14 – If you love thrill rides, head to Michigan's Adventure Amusement Park near Muskegon. The Shivering Timbers wooden roller coaster takes you on a one-mile long ride at speeds up to 65 mph, reaching as high as 125 feet!
15 – Take a boat ride through the Soo Locks in Sault Ste. Marie in the U.P. You'll marvel at the engineering that helps thousands of ships carry their cargo each year through the Great Lakes.
16 –  Pictured Rocks is yet another one of Michigan's amazing and unique scenic locations. Kayaking is the best way to get up close to the colorful sandstone cliffs that line Lake Superior's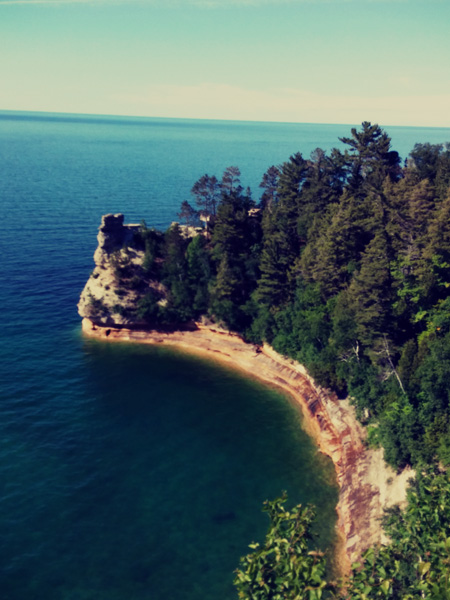 See how many of these you can cross off your bucket list this summer, but beware. You're sure to fall in love with Michigan, and keep wanting to come back again and again.