Cheesy Ranch Chicken Dip
January 14, 2019
"Are you ready for some football?!" It's almost Super Bowl and I am willing to bet if you are a hard core football fan, you are probably more than ready for some football! My husband's favorite football team isn't doing so well this season and he isn't thrilled but I'm sure we will still tune into the Super Bowl where we can enjoy some delicious food and drinks!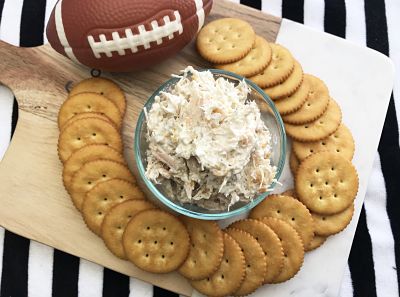 If you're anything like me, I love spending time on Pinterest getting football food ideas. I am a huge fan of snacks regardless of the sporting event. Chili, dips, chips and more. I love them.
For this years game day I made a cheesy ranch chicken dip that is delicious and goes well with crackers and/or chips! It only take a few ingredients to make and is ready in minutes so if you are pressed on time or asked to bring a dish to pass this is a great option!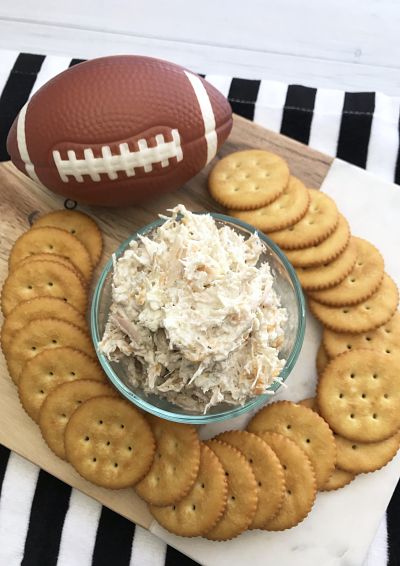 Cheesy Ranch Chicken Dip
Ingredients:
8 oz cream cheese, softened to room temperature
1 C. shredded cheddar cheese
(1) 1 oz package of ranch seasoning
(2) 5 oz cans of canned chicken, drained and rinsed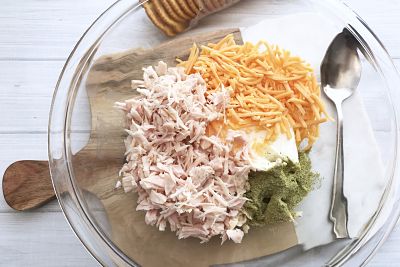 Directions:
Combine the softened cream cheese, shredded cheddar cheese, ranch seasoning and chicken mixing well.
Refrigerate until ready to serve.
Serve with tortilla chips or your favorite crackers.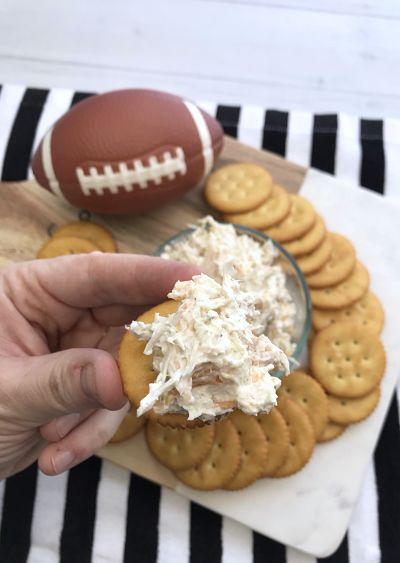 Looking for more Game Day food ideas?