Michigan Fish Hatcheries Worth Visiting
July 31, 2019
Fish hatcheries are great day trips for families. They provide an educational opportunity to learn about fisheries and how vital they are to the Great Lakes. At some hatcheries you can fish without a license and even keep the fish to eat for dinner. Here are some great Michigan fish hatcheries to visit.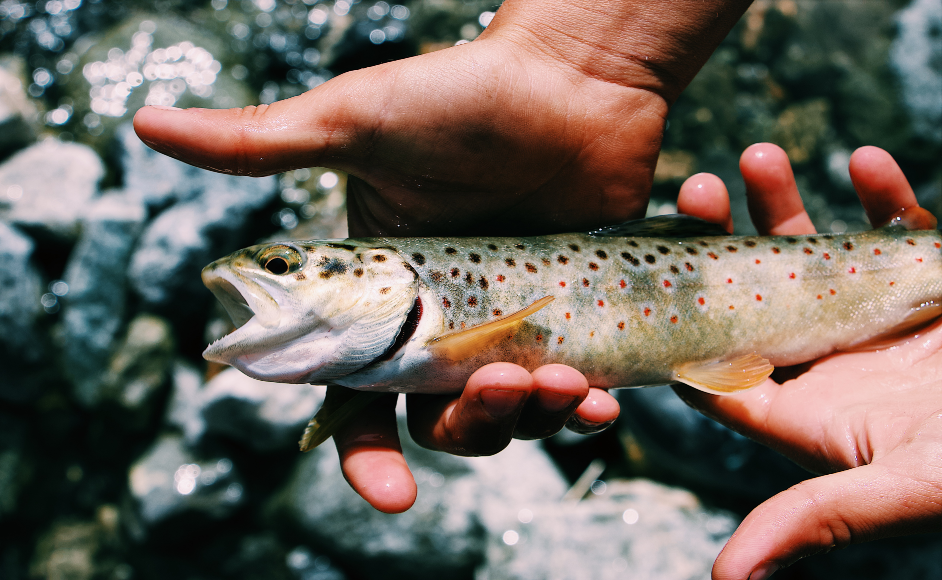 Oden State Fish Hatchery
The Oden State Fish Hatchery on Crooked Lake, just outside of Petoskey, is one of the most advanced fish culture facilities around. The Oden State Fish Hatchery produces brown and rainbow trout for both inland and Great Lake waters.
At the hatchery, you'll find the Michigan Fisheries Visitor Center. The visitor center houses a replica of a wolverine fish transport railcar and many interactive and hands-on exhibits about watersheds and the history of fisheries.
Enjoy the outdoors at the hatchery by walking the watershed trail system or visiting the rehabilitated stream. There is a viewing area adjacent to the stream that allows visitors to see what happens underwater. You can also tour the broodstock building which has very large brown and rainbow trout, the production raceways and the hatchery complex.
Guided public tours are offered daily in the summer and by reservation the rest of the year. The visitor center's hours are 10 a.m. to 6 p.m. daily from Memorial Day through Labor Day.
Wolf Lake State Fish Hatchery
At the Wolf Lake State Fish Hatchery in Mattawan, you'll see lake sturgeon, chinook salmon, steelhead trout, northern pike, northern muskellunge, walleye, largemouth bass and a variety of sunfish produced for both inland and Great Lakes waters.
The Visitor's Center features interactive exhibits about why lakes and wetlands are vital to the Great Lakes. You'll also learn about the history of fisheries, commercial fishing and lake sturgeon rehabilitation. Tours of the hatchery are available as well. Kids can also enjoy catch-and-release fishing and archery. Kids and adults alike will enjoy the nature trail system, which winds around 11 earthen ponds on the hatchery grounds where you can view birds and other wildlife.
Visitor Center hours vary by season. Visit their website for more information.
Spring Valley Trout Farm
Spring Valley Trout Farm is in Dexter, just 20 minutes from Ann Arbor. At this family-owned trout farm, they guarantee that anyone who wants to catch a fish, will catch a fish, and you get to keep what you catch. Visitors can take a stroll through the 20-acre park-like setting which includes nine spring fed ponds, two covered picnic shelters, a children's play area, and an authentic log cabin. Admission includes use of the grounds, cane poles, and bait. Grills are available to cook your fish on-site, fish are priced per pound.
Grayling Fish Hatchery
Fish for trout without a license at the historic Grayling Fish Hatchery. Tackle and bait  are provided and trout are priced at just 50 cents per inch. They'll clean anything you catch, and you can take your fish home to cook for dinner. You can also feed the trout in the raceway and enjoy the beautiful scenery of the Au Sable river.
Watersmeet Trout Hatchery
You'll find Watersmeet Trout Hatchery in the western Upper Peninsula. Once a state owned hatchery, it's now a privately run family business. Your whole family will enjoy catching dinner together. Tackle, cleaning and ice packing are offered for free, and there's no limit to how many fish you can catch. They're open daily Memorial through Labor Day.
Be sure to also check out these other great Michigan posts: