5 Free Things To Do in The Petoskey Area
July 10, 2019
I love free stuff. Who doesn't? Being a busy mom of 3 children I am always looking for fun and FREE activities here in Petoskey. Today on the blog I am bringing you 5 FREE things to in the Petoskey area. Petoskey might be small but we have a lot of free things for families to do and not just during the summer months. Whether it's window shopping Downtown Petoskey shops or park hopping you are sure to find something fun and free!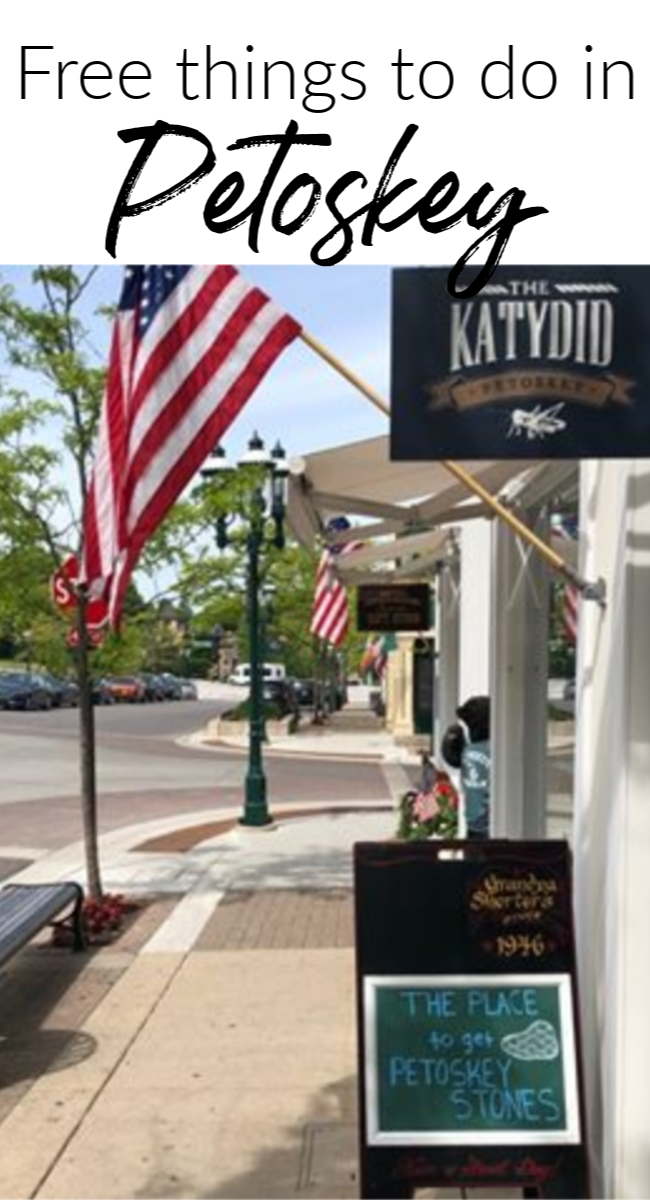 Free things to do in Petoskey
Petoskey Winter Sports Park – Located a few blocks from Downtown Petoskey, the Winter Sports Park offers ice skating, sledding and snowboarding once the cold winter weather hits Northern Michigan. It's a favorite spot for kids and adults to meet up for sledding and hot cocoa. They also serve snacks and hot cocoa for a nominal fee.
Downtown Holiday Open House – Always the first Friday evening in December, the Petoskey Downtown Holiday Open House is a family and adult favorite. Streets are closed and Downtown businesses are open with in-store specials, adult beverages, treats and snacks. Families can enjoy caroling, big pots of homemade bean soup, in-store specials, Petoskey Steel Drum Band, Santa and more!
Kilwins Chocolate Factory Tour – Located just outside of Downtown Petoskey, near Bayview, the Kilwins Chocolate Kitchen is open almost daily and offers FREE tours of its kitchen and yummy samples! Even though the tour is free I bet you won't leave empty handed. The chocolate tour is a favorite for both kids and adults alike.
Harbor Springs Deer Park – Located off M-119 on Zoll Street, right as you come into the City of Harbor Springs. The Deer Park is a family favorite. The deer are tagged and roam a wooden, fenced in habitat. The deer enjoy  company, and being fed from the feeding station on site or as a special treat you can bring carrots and other veggies to share with them.
Crooked Tree Arts Center – Located in the heart of Downtown Petoskey, the Crooked Tree Arts Center offers both adult and youth classes and workshops. Even if you are not a member of Crooked Tree or taking classes the art gallery is open daily to those visiting the area.
You may also enjoy these other Petoskey area activities:
What do you like to do that is FREE here in the Petoskey area?