Petoskey Art in the Park - 37th Annual
Find everything from that perfect, one-of-a-kind gift for someone special to that jaw-dropping focal piece for the office.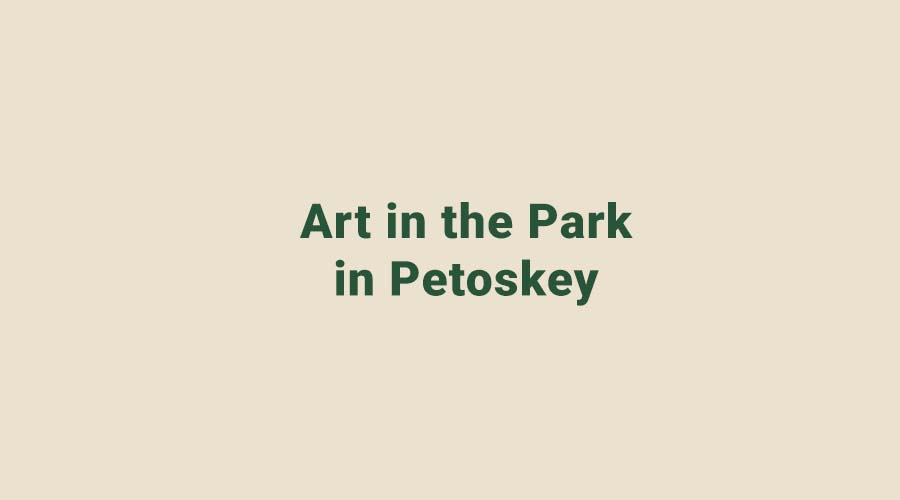 Third Saturday in July – 10am-5pm
Artists from all over the United States join together this Saturday in July to share their creations in Petoskey's Pennsylvania Park. You will be sure to find something you will love. Wares range from small to large and everything in between. Find jewelry, paintings, pottery, photography and so much more! The show will be sure to go on, rain or shine. Over 100 booths will grace Pennsylvania Park, with items ranging from pottery to jewelry, from paintings to photographs, and much more.
Items range in size from small, intricate pieces of jewelry, to functional wearable art, and so much more. You'll find something for everyone, even if they're a budding art-lover or a seasoned collector of the fine things in life. The show is rain or shine, so come prepared to shop.
Related Posts
Summers in Northern Michigan are one of my absolute favorite times of the year. To be honest, it's what make our 6 months (or more) of winter bearable. Don't get me wrong, winters up north are fun and there is a ton of stuff to do but for someone like me that is always cold, […]
That's right, summer is on its way! It may not seem like it right now with the cold temperatures, rain, and random bursts of sunshine, but, the Petoskey Chamber of Commerce's event calendar assures us otherwise! The Summer fun kicks off Memorial Day Weekend and wraps up with a big bang on August 20th. That […]