Fourth of July Parade in Petoskey
Join us for the annual Petoskey 4th of July Parade in Downtown Petoskey Michigan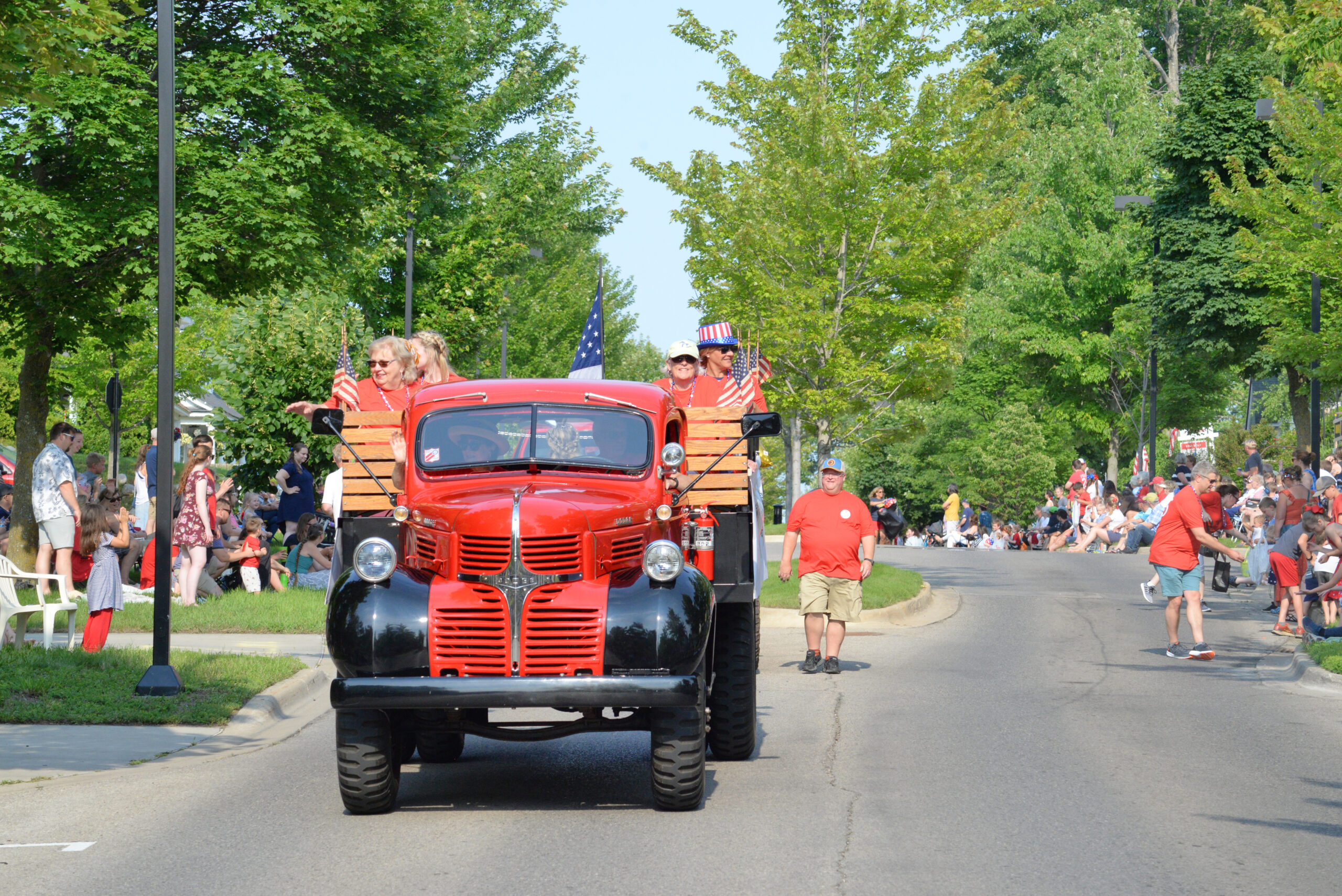 Petoskey's 4th of July is everything you want out of a small town celebration of Independence Day and more. Fireworks, parade, ice cream, entertainment are all here in downtown. The celebration is always held on July 4, rain or shine. All of downtown and the surrounding neighborhoods will be decked out in red, white, and blue, and flags are fluttering from every porch and flag pole.
During the day, stop and shop downtown Petoskey and grab a bite to eat at a local establishment. Then, grab a chair, bench, or the curb and watch the Grandpa Shorter's Fourth of July Parade that steps off at 6PM from the line-up area at Petoskey High School. The parade steps off onto Kalamazoo Street, and then takes a left onto Mitchell Street, then makes a right on Petoskey Street for a block, and then turns right on Lake Street where it ends at Pennsylvania Park.
Look for the award-winning Petoskey High School Marching Band, the Petoskey Steel Drum Band in their double decker performance trailer, Grandpa Shorter's classic 1947 Dodge stake truck, named Ruthie, and lots of other fun entries. Try not to get sprayed with water from the fire trucks, and cover your ears for the horn blasts from the line-up of big trucks. The NCMC Timberwolves mascot will likely make an appearance, as well as local and State politicians.
We suggest the best parade watching happens on our corner of Lake Street, and we provide entertainment while waiting for the parade to begin. Look for our famous t-shirt cannon to be spraying free t-shirts between 6PM and when the parade gets to our corner. We will also be passing out bottles of water and free necklaces. If you have kids, bring a bag or two for them to collect candy in as many parade participants hand out goodies. Our family of stores will be closing at 5PM or 6PM on July 4th so that we may participate in the parade and be on hand at the corner to pass out goodies. We will reopen at 9AM on July 5th.
After the parade, head up to Pennsylvania Park and watch the Petoskey Steel Drum band perform a concert from their double decker performance trailer right in the middle of Lake Street, near the gazebo, around 7:00pm (depending on the time the parade ends). These are high school students who travel northern Michigan all summer performing tunes that make you want to get up and dance!
A long-standing Petoskey Fourth of July tradition is to head down to the Little Traverse Historical Society Ice Cream Social, located in Bayfront Park, from 7:00PM to 9:00PM. So much fun and great ice cream!! This event is free, but donations to the Museum are greatly appreciated.
There will be two performance stages at Festival Place in Bayfront Park, behind City Hall, and both will have live music from 7:30PM until the fireworks start, usually 10:15PM or 10:30PM. The music lineup is still being worked out. Check out https://www.petoskeyfourth.org/schedule for more details.
To cap off an amazing day, watch the amazing sunset over Little Traverse Bay at approximately 10:30PM. Then, the fireworks show will start over Little Traverse Bay at approximately 10:20PM. Harbor Springs, located just across the bay, will also have a fireworks show, so you will be able to see both shows at the same time. The best place to view the fireworks is from Bayfront Park.
As always, when you're in town letting freedom ring, pop over to Grandpa Shorters and say hello. We can't wait to see you!
Related Posts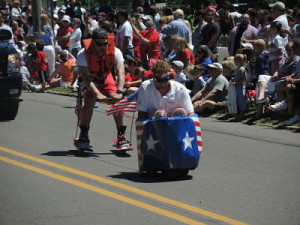 July 4th is almost upon us friends. It's only 2 weeks away and today on the blog, I've put together a list of local Northern Michigan towns hosting patriotic events such as parades and fireworks! I for one, love the 4th of July. My birthday is July 3rd so I'm quite accustomed to celebrating this […]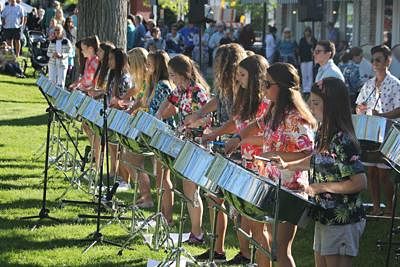 Summer is on the horizon here in northern Michigan. Yes, we might have seen snow flurries last night but hopefully those will soon be a thing of the past! May is only a day away and I am definitely ready for summer! Summer in Petoskey is my favorite time of year. There are so many […]