Celebrate Mom this Mother's Day in Petoskey
We're here to help at Grandpa Shorters with gift ideas, and with celebration suggestions around town too.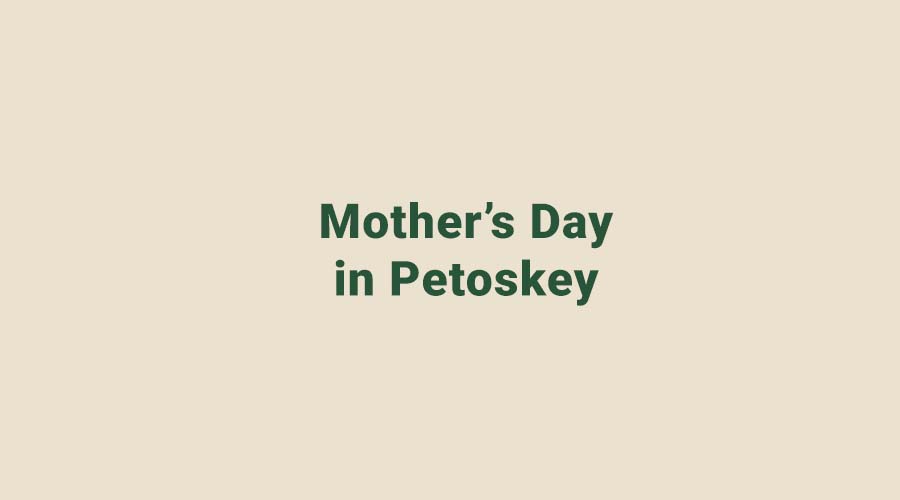 Second Sunday of May – Grandpa Shorter's Exclusive
Mom deserves the best for all she does! Leave the hard work to the people at Grandpa Shorter's Gifts in Petoskey! Choose a price point, answer a few questions, and leave the shopping and wrapping to our Personal Shoppers this year. Shop in store, online, or over the phone! 
Personally, we're partial to our Mother's Day gift baskets.
Around Petoskey area there's even more to do to celebrate Mom.
CELEBRATE HER WITH A STAFFORD'S BRUNCH
Celebrate your mother on Sunday, May 8 with an extraordinary brunch. Reservations are strongly encouraged.
Stafford's Perry Hotel – serving 11:30 a.m. – 3 p.m., 231-347-4000.
Stafford's Pier Restaurant – serving 11 a.m. – 4 p.m., 231-526-6201.
Stafford's Weathervane Restaurant, 231-547-4311.
Stafford's Bay View Inn, serving 8 a.m. – 2 p.m., 231-347-2771.
Rosé & Bouquets – Mother's Day Weekend
This event is for the special women in our lives. The Petoskey Wine Region's "Rosé and Bouquets" is happening during Mother's Day weekend! Each Petoskey Wine Region winery will feature a different flower or greenery. Visit a few wineries, drink wine and build a bouquet to take home for that special someone. All flowers are complimentary. https://fb.me/e/2svnSkfZk
Join Maple +Batter for Mother's Day Brunch!
We are accepting reservations for groups of 5 or more! 4165 Main St, Bay Harbor, MI 49770, [email protected], 231-753-2122
Join us at the Sagamore Room for our annual Mother's Day Brunch, a unique and expansive buffet with a view of Lake Michigan's Little Traverse Bay! With the option to enjoy a sit-down meal or take a family-style brunch to-go, your family can enjoy carved mains like Beef Tenderloin and Salmon, plus breakfast favorites, delicious sides, salad, and desserts aplenty. Mom will feel extra special when you celebrate together with the Inn this year.
Mother's Day – Restorative Yoga, Sound Bath + Reiki at Yoga Roots Petoskey Lay back and relax in restorative yoga poses while warm hands and peaceful sounds soothe your body and soul. This is a special opportunity to refresh mind, body and spirit. Join us for a deeply peaceful experience. No experience necessary, dress comfortably, mats and equipment provided. Eye coverings and blankets from home encouraged. For tickets visit https://fb.me/e/1kE06X8tK
Relaxation is on the menu for Mom here at Pond Hill Farm! Bring Mom to enjoy a delicious lunch, wine or beer tasting, and family fun on this special day! Mom receives a free hayride (12-3pm) & rose. Who wants the stress of a fancy brunch with the kids when you can all enjoy yourselves on the farm! Let the kids play on the playground & visit the animals while Mom relaxes and enjoys her glass of wine in the sunshine.
Related Posts
About two weeks ago the temperatures rose above freezing for the first time in months. The snow that buried us since January began to slowly melt. Kids played in their backyards. Moms stored away boots and snow pants. People put on shorts. If it's above 40 degrees in March, its common to see Michiganders wearing […]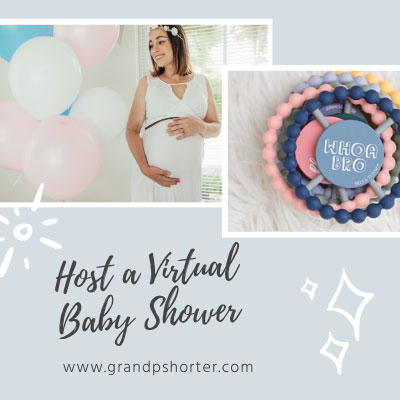 We have gone to virtual living as of late, but that doesn't mean we stop celebrating and enjoying life. There is nothing more fun than celebrating with a new mommy-to-be and watching her open her gifts and listening to all the ooooo…..ahhh……over the tiny treasures she receives. If you can't get together in person, here […]