Mini Patriotic Fruit Cups
June 11, 2018
With July 4th being less than a month away (can you believe it?!) I thought I'd share an easy patriotic fruit cup recipe. As most everyone knows, I am all about easy entertaining. Northern Michigan summers are gorgeous but they also don't last as long as I'd like so I love making the most the most of it!
During the summer months, my husband and I love entertaining but we also love visiting with our guests. Easy summer side dishes I can make in advance and yummy grilling recipes that don't take away from mingling with guests are always on the top of my to-do lists.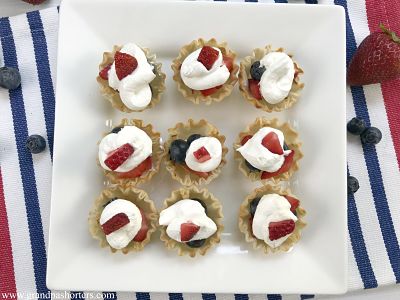 Patriotic fruit cups are so easy to make. You can make them a head of time and all you need are fresh strawberries and blueberries both of which can soon be found at our local farmers markets! I purchased the mini fillo dough cups from the frozen section at Meijer. They are the perfect bite size for guests to pick up and eat without making a mess. Top with whipped cream and voila! My girls sampled these treats after I made them last week and what you see pictured were gone within 20 minutes. I say that's a win!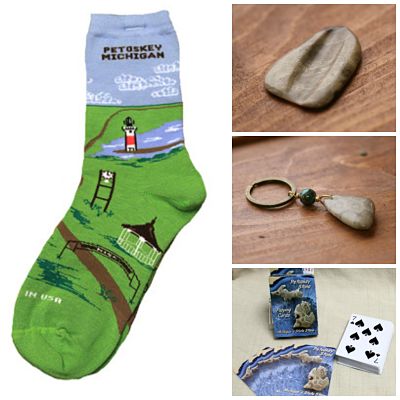 Mini Patriotic Fruit Cups
Ingredients: 
fresh blueberries
fresh strawberries, diced
whipped cream
sugar or sweetener of choice (optional)
mini fillo shell cups
Directions: 
Rinse the fresh fruit and dice up the strawberries.
Add sweetener or sugar to taste (optional).
Fill the mini fillo cups with a dab of whipped cream and fresh fruit.
Top with whipped cream and a diced strawberry.
Store in the fridge until ready to serve!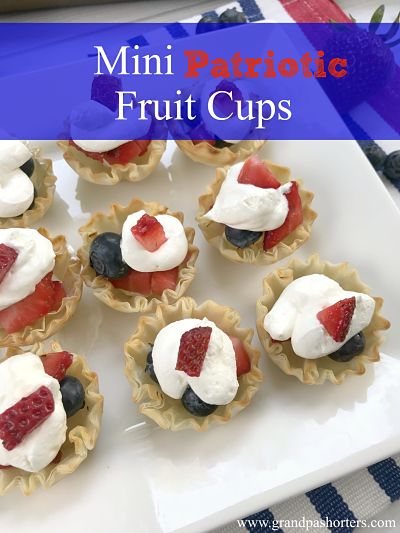 Looking for more easy summer recipes? We have you covered!