Winter Wonderland Week Ice Sculpture Festival
Join us, February 18, 2022 - February 26, 2022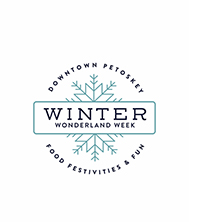 The winters in Northern Michigan can be brutal. Add some fun to your February by visiting Downtown Petoskey for the Winter Wonderland Week!
What do you get to do during the Downtown Petoskey Winter Wonderland Week?
You can enjoy a drink in our social district, a typical area where our visitors and locals can consume alcoholic beverages while walking around the downtown area.
Sip away while you walk through the streets, touring the ice sculptures along the way. Petoskey's official website will list the locations of each ice sculpture on a map. You'll find them in Pennsylvania Park and throughout the downtown area.
Visitors can enjoy the ice sculptures day or night, as they will be lit up for beautiful nighttime walks too.
Our downtown shops in the Gaslight district invite you to shop for President's Day Deals and have dinner in one of Petoskey's many fabulous restaurants.
As you stroll through downtown, experience our Winter Wonderland Window Walk, where you'll see beautifully decorated retail windows throughout the downtown area
The Winter Read Around
Are you looking for a great family activity? Join us for the Winter Read Around. 
This year's book is Winter, You Wonder. This is a children's story pondering how stars stay warm and if snowmen have feelings.  
How does the Winter Read Around work?
Each participating storefront will have a different page of the book for you to read posted in their window, along with a beautifully decorated winter wonderland window. 

Visit each store to read all 32 pages of Winter, You Wonder!
Are you feeling up for a challenge? Map cards will be available downtown for you to search our stores on our scavenger map for the Winter Wonder Tomte Hunt. As you play, you'll have a chance to win Downtown Dollars to spend in downtown Petoskey shops.
Tomte is a gnome featured in the Winter, You Wonder book and is hidden on each page. Participants will get a game card to play. You'll get the opportunity to look for Tomte inside each participating store. Each shop's workers will stamp or initial your game card.
Once you're done, leave your completed game cards at the Downtown Petoskey Office for your chance to win Downtown Dollars.



EVENT DETAILS BY STORE!
Grandpa Shorter's Gifts:
Visit our store windows to see artwork filled by talented first and second graders from Central Elementary School and Sheridan Elementary School in Petoskey.
Enjoy the Winter Wonderland Read Around and check out all our windows for pages from the book.
Visit the ice sculpture in front of our store and take a selfie with it using the hashtag #grandpashorters!
Find the hidden gnome in our store for a chance to win Downtown Petoskey Dollars!
Make a gnome with us at our free craft station.
Grab your gnomie homies and use our props for fun photos in our photo booth.
The Katydid: 
Local mural artist, Abbe Kent, will be showcasing her talents in our front window. Come and watch Abbe use her watercolors to paint gnomes at play. For $25, you can take a painting with you, and she will even let you pick the colors used, and you may ask for specific details. Saturday, February 19, from 1-4 pm.

Spend $20 in-store and pick a surprise off of The Katydid tree. What's the surprise? Well, it's a surprise, but there could be gift cards for neighboring stores, discounts, stickers, or anything else the gnomes decide to hide in our tree! (We have purchased 48 gnome-boxes to put the items inside).
Enjoy the Community Read Around and check out all of our windows for pages from the book.
JW Shorter & Son Mercantile: 
Check out our window created right from the last page of "Winter, I Wonder" by Perris Deppa. Can you find all the hidden gnomes in our window and around the store? Enter to win a gift basket of toys.

Free! – Color a gnome ornament to take home with you.
Enjoy the Community Read Around and check out all of our windows for pages from the book.
Free gnome with $25 or larger purchase.
Look for opportunities to win door prizes on Fridays and Saturdays.
Related Posts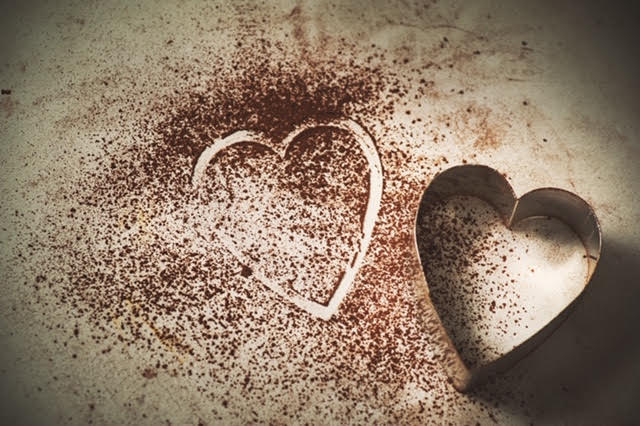 Winter weather is not easy to predict, veering from deep freezes to deep snow, or maybe rain and warmer temperatures. February fun, regardless the weather, is thankfully much easier to predict, as this is a great time to fit in some Michigan fun. Here are five ways to enjoy the heart of winter in Northern […]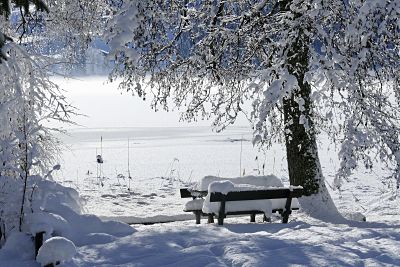 I've lived in Northern Michigan my entire life. I grew up in Indian River, went to college in Sault Ste. Marie and now currently reside in Petoskey. To be honest, I'm not a huge fan of cold weather but honestly, I've grown used too it and I've come to expect it. I often see posts […]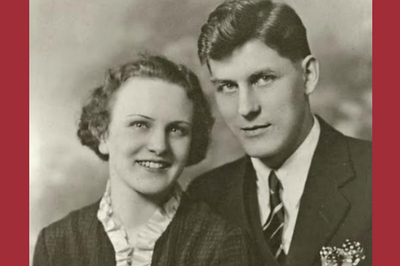 In 1931, the high school students from Levering, six miles north of Pellston, were moved to Pellston High School and the Levering High School was closed. There were several new students in Pellston, and one was Ruth E. Cooper, a petite girl with light-colored curly hair. She was a junior, and Carl Shorter fell in […]