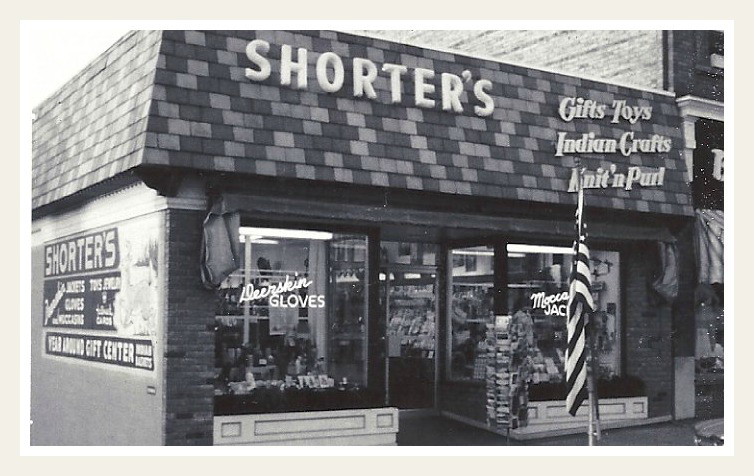 Grandpa Shorter's Gifts has been a part of the Shorter family since it opened in 1946. Carl and Ruth Shorter opened Shorter's Indian Craft Store, as it was then called, on the corner of Lake and Petoskey Streets, where it has remained for over seventy years. The store has passed through several generations of Shorter's and while the name has changed, the tradition has not.
The first items Carl ordered for his modest ten- by twelve-foot store were Minnetonka Moccasins. It was his first account as a storeowner and was likewise Minnetonka's first account issued. The two businesses have expanded together and the Minnetonka brand can still be found at Grandpa Shorter's. With the support of the Petoskey community and its visitors, Grandpa Shorter's has since expanded from its original Minnetonka Moccasins, Petoskey stones, and other Native American art. In addition to these Native American souvenirs, there is also a vast selection of unique accessories for the home or cottage, up north and lake items, toys, holiday decor, and much more.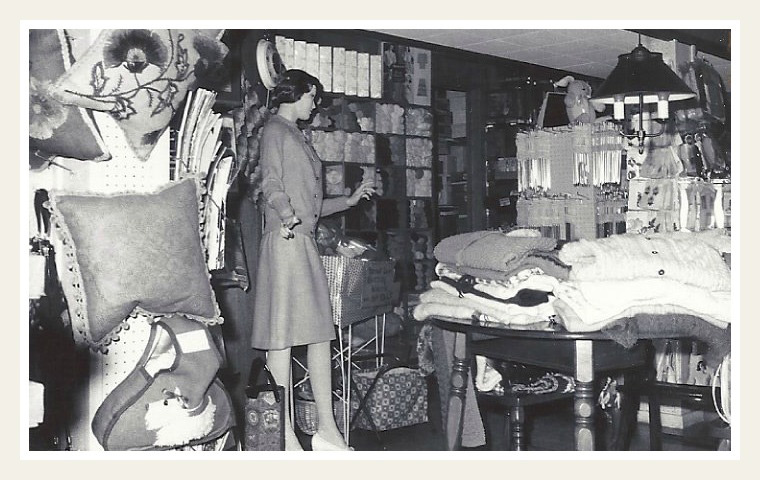 After Carl passed away in 1983, his youngest son Bill, along with his wife Mari and two children Jennifer and Ryan, helped Ruth run the store. They decided to rename it in Carl's honor. Now Jennifer, along with Mari, Bill, and her daughter Kaitlyn, continues the long standing institutions of quality, selection, honesty, and small town friendliness started over seventy years ago. At Grandpa Shorter's Gifts, everyone, from the smallest child to the eldest grandparent, can take something home!
Jennifer, her family and staff look forward to assisting you when you visit Grandpa Shorter's Gifts in downtown Petoskey, where you will experience old-fashioned service, and you will feel like a member of the Shorter family.