How to Have an Adventurous Winter in Petoskey
January 24, 2022
Winters in Northern Michigan can be brutal. Petoskey, MI, is known to get over 100 inches of snow a year on average. That's a lot of the white stuff! It is so easy to hibernate and not go outdoors during those winter months. However, why not get adventurous this winter and challenge yourself to get active during the winter months? There are lots of ways you can do this in the Petoskey area! Here are a few of our favorites.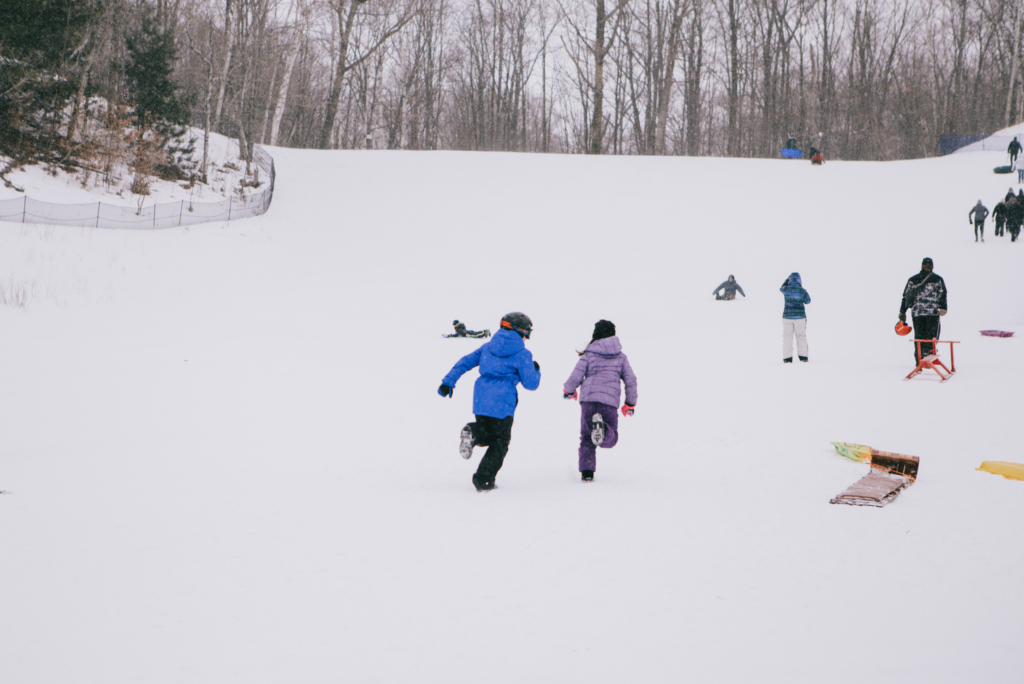 Ice Skating and Sledding
Visit the Winter Sports Park, which is run by the City of Petoskey's Parks and Recreation Department. The Winter Sports Park offers two ice rinks and a sledding area. Admission is free, and you can rent skates for only $7. Have your own skates? Get them nice and sharp with their skate sharpening area. The Winter Sports Park has a warming house with concessions and free wireless if you get too cold playing outdoors!
The Winter Sports Park is open Monday through Friday from 3- 8 p.m. and 12- 8 p.m. on the weekends. When the kids are home from school due to a snow day, the park will open at noon!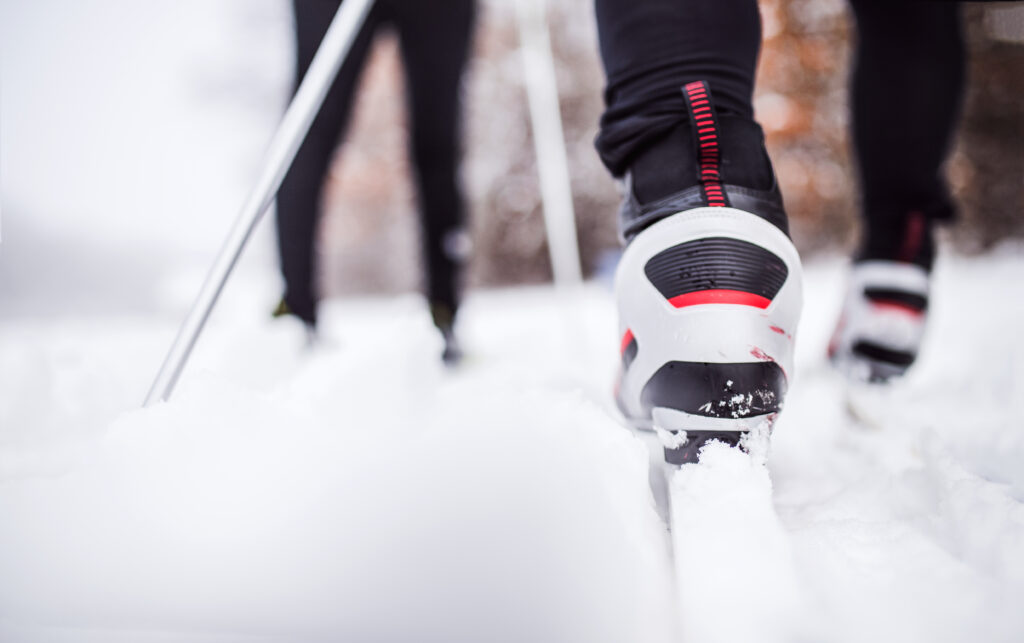 Cross-Country Skiing or Snowshoeing
If speed isn't your cup of tea, try cross-country skiing or snowshoeing! The Petoskey area has many places to go if this is your style.
Bear River Valley has a 1.5-mile trail that goes along the Bear River. The path is not that far from downtown, where after you are done, you can warm up with coffee or hot chocolate or check out a local brewery!
Avalanche Mountain Preserve is also a great place for cross-country skiing with over 300 acres of land. The views along the trails are stunning; you won't be disappointed!
There are many more places to go cross-country skiing and to snowshoe. For more ideas, check out one of our past blogs exclusively about cross-country skiing and some great places to go in Northern Michigan!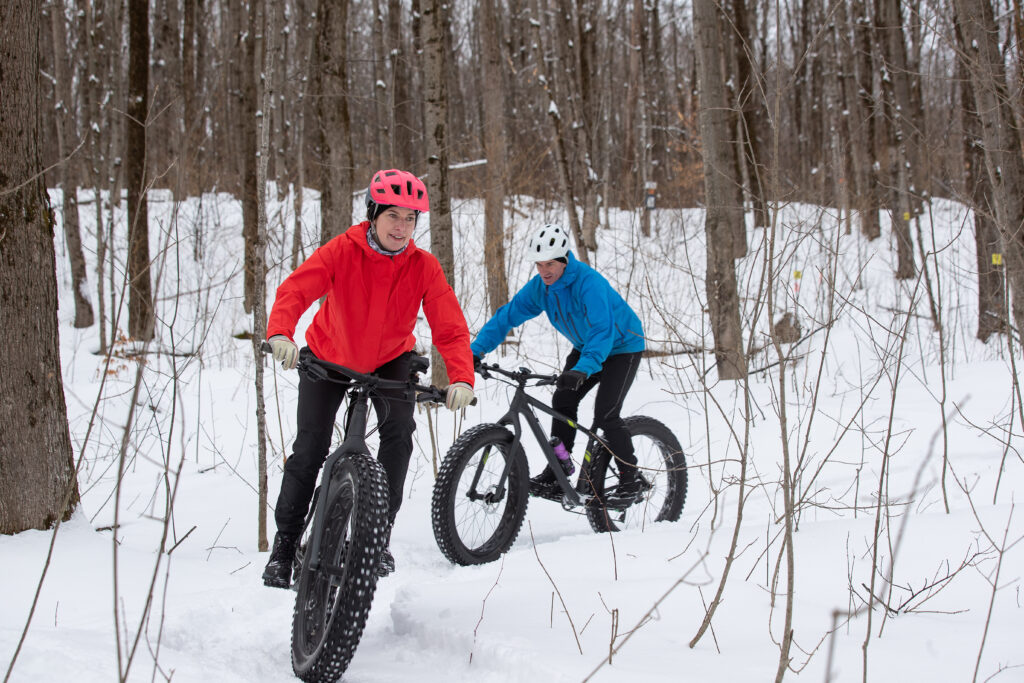 Fat Tire Biking
Just because it is wintertime doesn't mean you have to stop riding your bike. You might just need a different kind of bike that can handle the snow! Try fat-tire biking. It's just like riding a bike, except the tires are bigger to handle the snowy terrain.
If you don't have your own fat tire bike, you can rent them at the Adventure center outside Petoskey in Boyne Falls. Rent one for $25 an hour or upgrade to an electric fat tire bike for $40 an hour.
If we haven't sold you on being active during the winter months, there are plenty of other activities you can do. If you still want to get outdoors but you aren't looking at getting your heartrate up, try winter camping. No matter the time of year, the outdoors can be a beautiful place to spend your time!
If you just don't want to go outdoors, there are plenty of fun activities you can do indoors to keep you and your family occupied.
Don't let the winter months get you down. There are plenty of ways to keep yourself occupied while waiting for the beach days to come around!